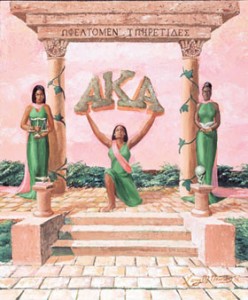 The history of Greek letter societies in America begins on December 5, 1776, with the founding of The Phi Beta Kappa Society at the College of William and Mary. Its name deriving from the initials of a secret Greek motto, Philosophia Biou Kybernētēs = "Love of learning [is] the guide of life", the fraternity was a forum for students to discuss topics not covered by their classical education. In addition to its secrecy and selection of a Greek name, it also introduced a code of high ideals, secret rituals and handclasps, membership badges, and oaths that characterized later Greek letter societies. As Phi Beta Kappa developed, it came to become a very influential association of faculty and select students across several colleges, with membership becoming more of an honor and less of a functioning society.
This uniquely North American institution soon flourished and soon, new or auxiliary chapters of existing fraternities were present on nearly all college and university campuses across America. At the same time, sororities (initially called fraternities until the word was used to define Gamma Phi Beta at Syracuse University in 1874) grew from the popular Greek movement, with Kappa Alpha Theta of DuPauw and Kappa Kappa Gamma (both 1870) formally recognized as being the first secret society for collegiate women based on the Greek secret societies for men.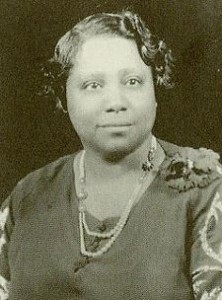 Taking note of this, America's black educated elite followed suit, and Alpha Phi Alpha became the first intercollegiate Greek letter fraternity established for people of African descent when it chartered a chapter in 1906 at Cornell University. In Spring 1907, Ethel Hedgeman led the efforts to create a sisterhood at Howard University, inspired by the Greek experience of future-husband George Lyle, who was a charter member of Alpha Phi Alpha Fraternity's Beta chapter at Howard.
Hedgeman recruited any interested ladies and by autumn of that year, Hedgeman and eight other women began to draw plans for the organization. With Hedgeman serving as the temporary chairperson, the women wrote the sorority's constitution, devised the motto and colors, and named the sorority Alpha Kappa Alpha. In early 1908, seven sophomore honor students expressed interest and were accepted without initiation; however, the first initiation was held in a wing of Miner Hall on Howard University on February 11, 1909.
Alpha Kappa Alpha grew at leaps and bounds at Howard, and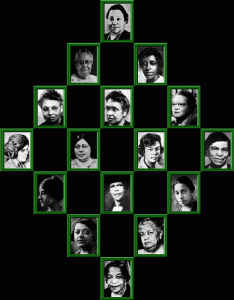 featured a bevy of ritual and sponsored social events. The sorority did hit its first snag, however, in 1912, when twenty-two members were initiated and seven officers were elected. The twenty-two were dismayed at progress and wanted to reorganize the sorority, leading to a split into two factions. The new members wanted to establish a national organization, enlarge the scope of activities of the sorority, change its name and symbols, and be more politically oriented. When Nellie Quander, a graduate member, heard about changing the sorority name, she disagreed and gave the other women a deadline to stop the efforts to reorganize the sorority. However, the twenty-two declined and instead formed Delta Sigma Theta on January 13, 1913.
Quander later revised her opinion, and along with five other sorority members, led an initiative to incorporate Alpha Kappa Alpha Sorority as a perpetual body on January 29, 1913.The organization was nationally incorporated in Washington, D.C., as a non-profit under the name Alpha Kappa Alpha Sorority, Incorporated on January 30, 1913. During the same year the sorority began using Greek names for officers. After this, AKA continued to spread its wings with a second chapter at the University of Chicago in was chartered in fall 1913, with many others following soon after.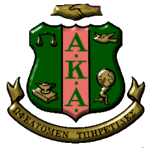 In a time when women were marginalized, and women of color were even more so, the ladies of AKA possessed a bravery and courage in their active role in the voting concerns of the day and the support for black rights and education. In addition, Alpha Kappa Alpha helped to support members by providing scholarship funds for school and foreign studies.
After graduating from Howard, Ethel Hedgeman Lyle and the other founding members of AKA continued to be a guiding light to subsequent pledges and members, using their education and social standing to uplift and encourage the lives of black Americans, and uphold the sisterhood, amidst crushing racism and violence practiced against blacks. Today, the sorority boasts a membership of college-trained women around the world, with active members who comprise a diverse constituency, from educators to heads of state, politicians, lawyers, medical professionals, media personalities, and corporate managers, and many chapters, located in the United States, the Caribbean, Canada, Germany, Korea and Japan.
For more information:
Alpha Kappa Alpha (wikipedia)
Official Website
Centenary Celebration
Comments