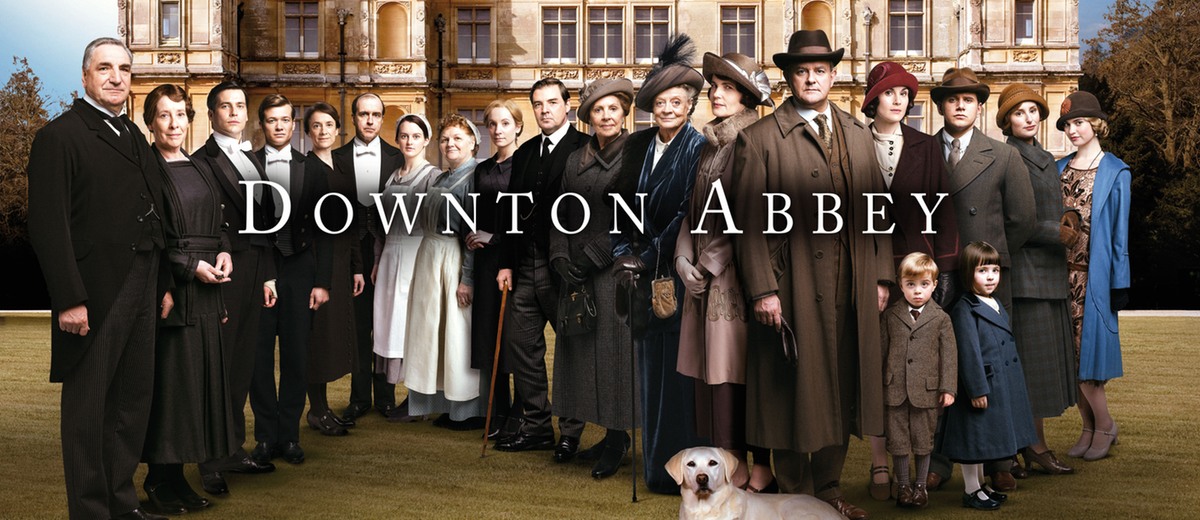 ITV website | PBS Masterpiece Website
Downton Abbey returns to ITV September 21, 2014 and to PBS January 4, 2015
Series Five
Downton Abbey returns to ITV September 22, 2013 and to PBS January 5, 2014
PBS Schedule
Episode 1 – Jan 5, 2014
Episode 2 – Jan 12, 2014
Episode 3 – Jan 19, 2014
Episode 4 – Jan 26, 2014
Episode 5 – Feb 2, 2014
Episode 6 – Feb 9, 2014
Episode 7 – Feb 16, 2014
Episode 8 – Feb 23, 2014
Series Four
Series Three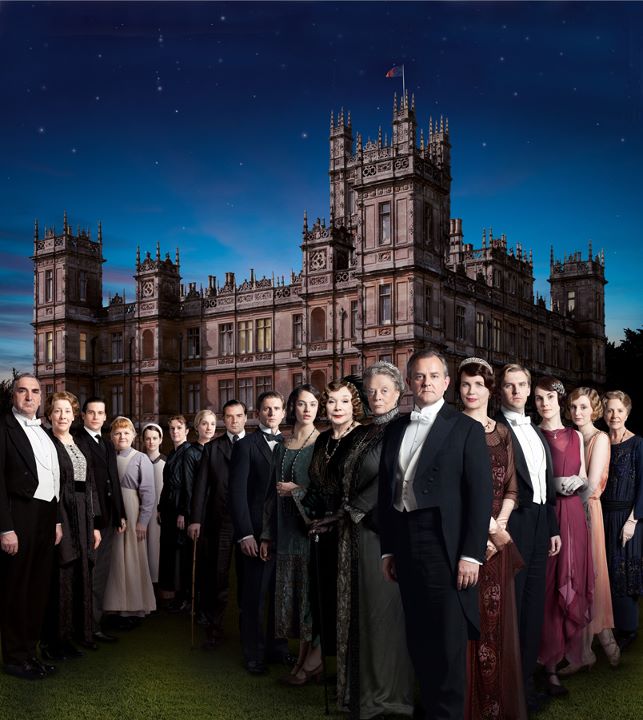 Downton Abbey returns to ITV September 16, 2012 and to PBS January 6, 2013
From PBS:
Years earlier, Cora rescued Downton Abbey with her New World riches by marrying Robert, Earl of Grantham (Hugh Bonneville). Now, New World and Old World are about to clash as Cora's mother locks horns with Robert's redoubtable mother, Lady Violet, played by Maggie Smith.
Last season closed with the reluctant heir to Downton, Matthew Crawley (Dan Stevens), recovered from his war wounds and ready to tie the knot with the eldest of Lord and Lady Grantham's daughters, Lady Mary (Michelle Dockery). Meanwhile, Mary's youngest sister, Sybil (Jessica Brown-Findlay), has eloped to Ireland with the political-minded chauffeur, Branson (Allen Leech), and is expecting a child.
A tantalizing glimpse ahead: Downton's impeccable butler, Carson (Jim Carter), breaks in a new footman, who happens to be the nephew of the scheming lady's maid O'Brien (Siobhan Finneran). Following Matthew and Mary's engagement, Robert sticks to his duty to maintain Downton more firmly than ever — even as other great houses are crippled psychologically and financially in the wake of World War I.
In this changing landscape nothing is assured, and could it be that even the war-weary Crawleys must fight a new battle to safeguard their beloved Downton?
PBS Schedule
Episode 1 – Jan 6, 2013 (120 minutes)
Episode 2 – Jan 13, 2013 (60 minutes)
Episode 3 – Jan 20, 2013 (60 minutes)
Episode 4 – Jan 27, 2013 (60 minutes)
Episode 5 – Feb 3, 2013 (60 minutes)
Episode 6 – Feb 10, 2013 (60 minutes)
Episode 7 – Feb 17, 2013 (120 minutes)
Series Two