I am so pleased to offer this giveaway of Deanna Raybourn's newest release, A Spear of Summer Grass to my readers! This is perfect for Downton Abbey fans and those looking for a taste of passion, the wild 1920s, and the scandal of British East African society.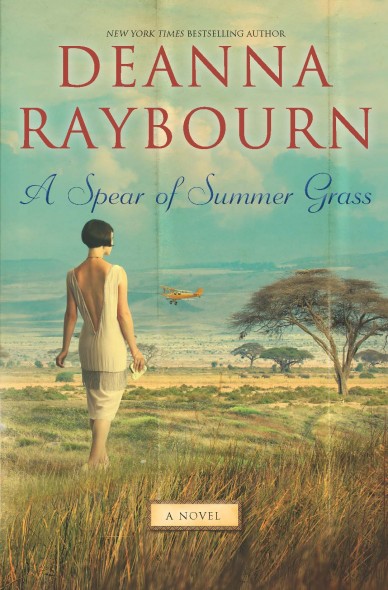 New York Times bestselling author of the Lady Julie Grey series enters a new era with A Spear of Summer Grass.
Don't believe the stories you have heard about me.
I have never killed anyone, and I have never stolen another woman's husband. Oh, if I find one lying around unattended, I might climb on, but I never took one that didn't want taking.
And I never meant to go to Africa.
Paris, 1923
The daughter of a scandalous mother, Delilah Drummond is already notorious, even amongst Paris society. But her latest scandal is big enough to make even her oft-married mother blanch. Delilah is exiled to Kenya and her favorite stepfather's savannah manor house until gossip subsides.
Fairlight is the crumbling, sun-bleached skeleton of a faded African dream, a world where dissolute expats are bolstered by gin and jazz records, cigarettes and safaris. As mistress of this wasted estate, Delilah falls into the decadent pleasures of society.
Against the frivolity of her peers, Ryder White stands in sharp contrast. As foreign to Delilah as Africa, Ryder becomes her guide to the complex beauty of this unknown world. Giraffes, buffalo, lions and elephants roam the shores of Lake Wanyama amid swirls of red dust. Here, life is lush and teeming-yet fleeting and often cheap.
Amidst the wonders-and dangers-of Africa, Delilah awakes to a land out of all proportion: extremes of heat, darkness, beauty and joy that cut to her very heart. Only when this sacred place is profaned by bloodshed does Delilah discover what is truly worth fighting for-and what she can no longer live without.
If you blend glamour from The Great Gatsby and romance from "Out of Africa," you are beginning to grasp the stunning new novel that is A Spear of Summer Grass.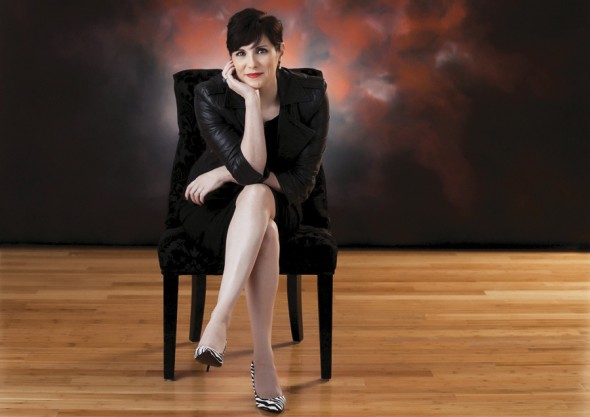 About the author
A sixth-generation native Texan, New York Times bestselling author Deanna Raybourn grew up in San Antonio, where she met her college sweetheart. She married him on her graduation day and went on to teach high school English and history. During summer vacation at the age of twenty-three, she wrote her first novel. After three years as a teacher, Deanna left education to have a baby and pursue writing full-time. Fourteen years and many, many rejections after her first novel, she signed two three-book deals with MIRA Books.
Deanna's novel Silent in the Grave won the 2008 RITA® Award for Novel with Strong Romantic Elements and the RT Reviewers' Choice Award for Best First Mystery. The Lady Julia Grey series has been nominated for several other awards, including an Agatha, three Daphne du Mauriers, a Last Laugh, four additional RITAs, and two Dilys Winns. Dark Road to Darjeeling was also a finalist for the RT Reviewers' Choice Award for Best Historical Mystery as well as a Romantic Reviews' finalist for Best Book of 2010.
Visit Deanna at her website, like her on Facebook, or follow her on Twitter.
A Spear of Summer Grass is also available at the following retailers: buy from: Amazon | B & N | Indiebound | Powell's
The prequel novella to this book, Far in the Wilds, is currently free for the Kindle.
Enter the contest below with the Rafflecopter widget. You may enter once a day until midnight, May 4, 2013
Comments