In the interests of full disclosure, I must confess my neglect of Edwardian Promenade was also due to other people's books! Thanks to the good folks at Edelweiss and NetGalley, I've loaded up my Sony Reader with amazing upcoming releases, which compliment my own ample personal purchases. All links lead to Goodreads
WWI
– The second book in my series is based around the Somme and a VAD Hospital, and the superb Lyn Macdonald kicks off my research for both topics.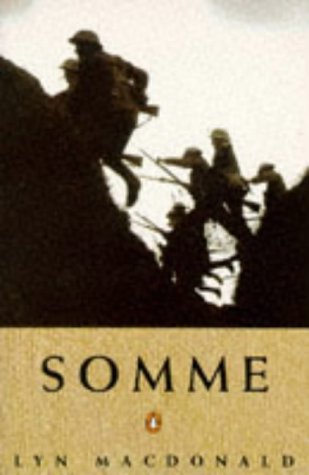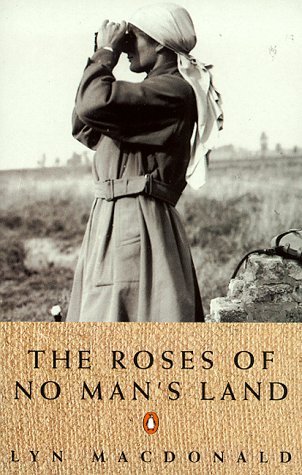 Dual Timelines
– This seems to be a new trend in women's historical fiction, but I'm not complaining!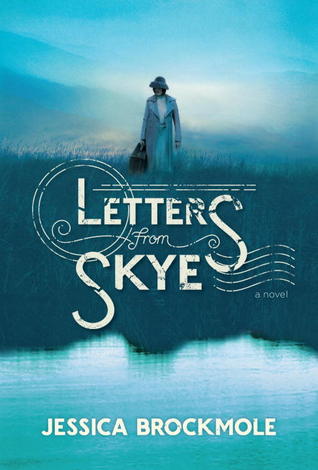 March 1912: Twenty-four-year-old Elspeth Dunn, a published poet, has never seen the world beyond her home on Scotland's remote Isle of Skye. So she is astonished when her first fan letter arrives, from a college student, David Graham, in far-away America. As the two strike up a correspondence—sharing their favorite books, wildest hopes, and deepest secrets—their exchanges blossom into friendship, and eventually into love. But as World War I engulfs Europe and David volunteers as an ambulance driver on the Western front, Elspeth can only wait for him on Skye, hoping he'll survive.
June 1940: At the start of World War II, Elspeth's daughter, Margaret, has fallen for a pilot in the Royal Air Force. Her mother warns her against seeking love in wartime, an admonition Margaret doesn't understand. Then, after a bomb rocks Elspeth's house, and letters that were hidden in a wall come raining down, Elspeth disappears. Only a single letter remains as a clue to Elspeth's whereabouts. As Margaret sets out to discover where her mother has gone, she must also face the truth of what happened to her family long ago.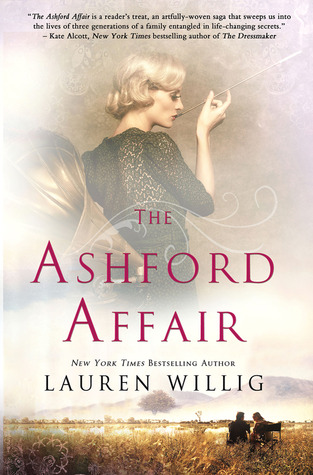 As a lawyer in a large Manhattan firm, just shy of making partner, Clementine Evans has finally achieved almost everything she's been working towards—but now she's not sure it's enough. Her long hours have led to a broken engagement and, suddenly single at thirty-four, she feels her messy life crumbling around her. But when the family gathers for her grandmother Addie's ninety-ninth birthday, a relative lets slip hints about a long-buried family secret, leading Clemmie on a journey into the past that could change everything. . . .
What follows is a potent story that spans generations and continents, bringing an Out of Africa feel to a Downton Abbey cast of unforgettable characters. From the inner circles of WWI-era British society to the skyscrapers of Manhattan and the red-dirt hills of Kenya, the never-told secrets of a woman and a family unfurl.

Memorial Day, 1938: New York socialite Lily Dane has just returned with her family to the idyllic oceanfront community of Seaview, Rhode Island, expecting another placid summer season among the familiar traditions and friendships that sustained her after heartbreak.
That is, until Greenwalds decide to take up residence in Seaview.
Nick and Budgie Greenwald are an unwelcome specter from Lily's past: her former best friend and her former fiancé, now recently married—an event that set off a wildfire of gossip among the elite of Seaview, who have summered together for generations. Budgie's arrival to restore her family's old house puts her once more in the center of the community's social scene, and she insinuates herself back into Lily's friendship with an overpowering talent for seduction…and an alluring acquaintance from their college days, Yankees pitcher Graham Pendleton. But the ties that bind Lily to Nick are too strong and intricate to ignore, and the two are drawn back into long-buried dreams, despite their uneasy secrets and many emotional obligations.
Under the scorching summer sun, the unexpected truth of Budgie and Nick's marriage bubbles to the surface, and as a cataclysmic hurricane barrels unseen up the Atlantic and into New England, Lily and Nick must confront an emotional cyclone of their own, which will change their worlds forever.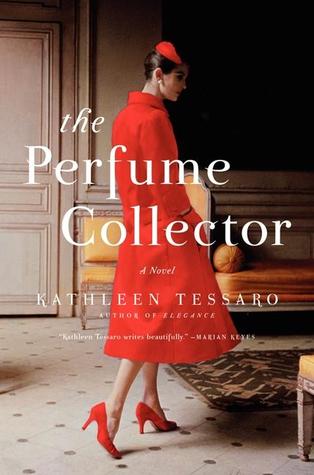 London, 1955: Grace Monroe is a young newlywed, eager to make a success of her marriage. However, with her intellectual curiosity and her unladylike talent for advanced mathematics, she finds the routine of elegant luncheons and exclusive parties among post-war London' s social set more tiresome than exciting.
When Grace receives an unexpected inheritance from a woman she' s never met, she finds herself suddenly in Paris, embarking upon a journey to discover not only the identity of her mysterious benefactor but also the hidden secrets of her own past.
In a story that takes us from New York in the 1920s to mid-century Monte Carlo, Paris and London, Grace discovers a world filled with the evocative, intoxicating power of perfume; an obsessive, desperate love between muse and artist; and a trail of dark memories that may mean she isn't the person she thinks she is at all.
Historical Fantasy
– I'm not a big SFF reader, but add history to the mix and I'm there.

In this epic new work, the award-winning Kenyon creates an alternate 19th century with two warring continents on an alternate earth: the scientific Anglica (England) and magical Bharata (India). Emboldened by her grandfather's final whispered secret of a magical lotus, Tori Harding, a young Victorian woman and aspiring botanist, must journey to Bharata, with its magics, intrigues and ghosts, to claim her fate. There she will face a choice between two suitors and two irreconcilable realms.
In a magic-infused world of silver tigers, demon birds and enduring gods, as a great native mutiny sweeps up the continent, Tori will find the thing she most desires, less perfect than she had hoped and stranger than she could have dreamed.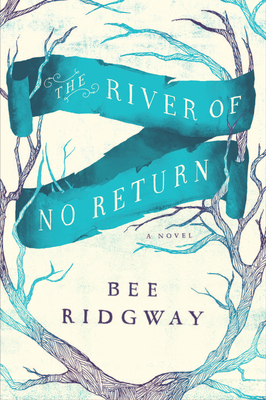 "You are now a member of the Guild. There is no return." Two hundred years after he was about to die on a Napoleonic battlefield, Nick Falcott, soldier and aristocrat, wakes up in a hospital bed in modern London. The Guild, an entity that controls time travel, showers him with life's advantages. But Nick yearns for home and for one brown-eyed girl, lost now down the centuries. Then the Guild asks him to break its own rule. It needs Nick to go back to 1815 to fight the Guild's enemies and to find something called the Talisman.
In 1815, Julia Percy mourns the death of her beloved grandfather, an earl who could play with time. On his deathbed he whispers in her ear: "Pretend!" Pretend what? When Nick returns home as if from the dead, older than he should be and battle scarred, Julia begins to suspect that her very life depends upon the secrets Grandfather never told her. Soon enough Julia and Nick are caught up in an adventure that stretches up and down the river of time. As their knowledge of the Guild and their feelings for each other grow, the fate of the future itself is hanging in the balance.
Zelda, Zelda, Zelda
– Zelda is another trend for 2013, and both of these titles delve deeply into the Fitzgerald mythos with pleasing results.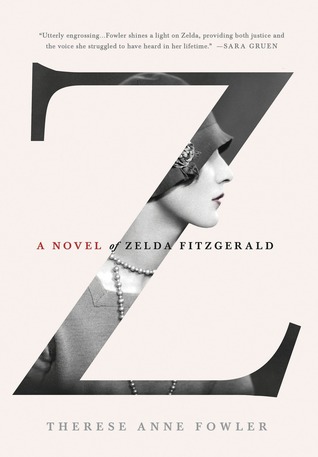 When beautiful, reckless Southern belle Zelda Sayre meets F. Scott Fitzgerald at a country club dance in 1918, she is seventeen years old and he is a young army lieutenant stationed in Alabama. Before long, the "ungettable" Zelda has fallen for him despite his unsuitability: Scott isn't wealthy or prominent or even a Southerner, and keeps insisting, absurdly, that his writing will bring him both fortune and fame. Her father is deeply unimpressed. But after Scott sells his first novel, This Side of Paradise, to Scribner's, Zelda optimistically boards a train north, to marry him in the vestry of St. Patrick's Cathedral and take the rest as it comes.
What comes, here at the dawn of the Jazz Age, is unimagined attention and success and celebrity that will make Scott and Zelda legends in their own time. Everyone wants to meet the dashing young author of the scandalous novel—and his witty, perhaps even more scandalous wife. Zelda bobs her hair, adopts daring new fashions, and revels in this wild new world. Each place they go becomes a playground: New York City, Long Island, Hollywood, Paris, and the French Riviera—where they join the endless party of the glamorous, sometimes doomed Lost Generation that includes Ernest Hemingway, Sara and Gerald Murphy, and Gertrude Stein.
Everything seems new and possible. Troubles, at first, seem to fade like morning mist. But not even Jay Gatsby's parties go on forever. Who is Zelda, other than the wife of a famous—sometimes infamous—husband? How can she forge her own identity while fighting her demons and Scott's, too?

From New York to Paris, Scott and Zelda Fitzgerald reigned as king and queen of the Jazz Age, but those who really knew them saw their inner turmoil.
Committed to a Baltimore psychiatric hospital in 1932, Zelda vacillates between lucidity and madness as she fights to forge an identity independent of her famous husband. She discovers a sympathetic ear in her nurse Anna Howard, who finds herself drawn into the Fitzgerald's tumultuous lives and wonders which of them is the true genius. But in taking greater emotional risks to save Zelda, Anna may end up paying a far higher price than she ever intended.
Romantic Fiction
– I am an unabashed fan of romance novels, and these are two superb historical titles I've recently read.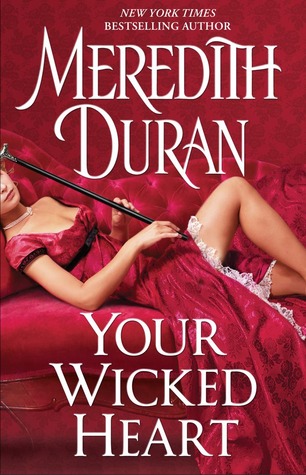 Jilted overseas and abandoned without a penny, Amanda Thomas is desperate to get home. She'll do whatever it takes to secure a berth on an England-bound ship, even if it means pretending to be the wife of the absentee viscount who jilted her. But when the anchor lifts, she's not the only impostor on board—for the stranger in her bed claims to be the real Viscount Ripton. Can she trust this devastatingly attractive scoundrel? Or is his offer of friendship only a pretext for seduction…and revenge?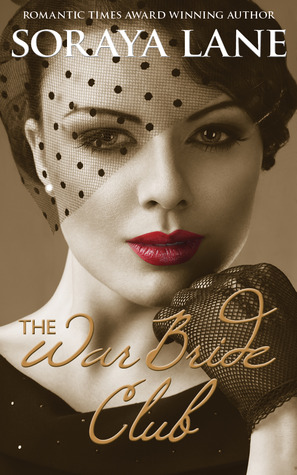 When Betty, Madeline, Alice and June depart London for New York at the end of 1945 they are complete strangers. But along with hundreds of other war brides, they are leaving home to be with their American husbands now the war is over. In the days they spend at sea, the four young women become firm friends, and vow to stay in touch no matter what their new lives bring.
But life in a new country comes with many challenges…
Betty has no family, and she has no intention of being alone in her final stage of pregnancy. Her dashing pilot husband is the man of her dreams, and she can't wait to be reunited with him, but tragedy awaits her in America.
Madeline never wanted to leave her family, but she was also in love. She is excited about the ranch her new husband has told her so much about, but the reality of life with his family is nothing like she could ever have imagined.
Alice fell in love with her soldier husband while she was nursing him in London, but the strong, capable man who returned to sweep her off her feet seems to have disappeared. In his place is a man so haunted by what used to be before the war, that she has doubts their marriage will last.
It seems that June is the only one of the four friends to find happiness in America. Her husband and his family welcome her with open arms, but her inability to get pregnant makes her feel like a failure.
The only thing these four brave women can count on is their friendship, but Betty, Madeline, Alice and June didn't move half way across the world to give up without a fight.
The 1920s
– Is there something in the water? Because this dizzy decade is fodder for some pretty amazing fiction in the recent months.

Rose Baker seals men's fates. With a few strokes of the keys that sit before her, she can send a person away for life in prison. A typist in a New York City Police Department precinct, Rose is like a high priestess. Confessions are her job. It is 1923, and while she may hear every detail about shootings, knifings, and murders, as soon as she leaves the interrogation room she is once again the weaker sex, best suited for filing and making coffee.
This is a new era for women, and New York is a confusing place for Rose. Gone are the Victorian standards of what is acceptable. All around her women bob their hair, they smoke, they go to speakeasies. Yet prudish Rose is stuck in the fading light of yesteryear, searching for the nurturing companionship that eluded her childhood. When glamorous Odalie, a new girl, joins the typing pool, despite her best intentions Rose falls under Odalie's spell. As the two women navigate between the sparkling underworld of speakeasies by night and their work at the station by day, Rose is drawn fully into Odalie's high-stakes world. And soon her fascination with Odalie turns into an obsession from which she may never recover.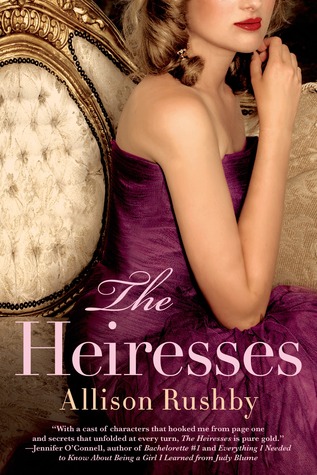 In Allison Rushby's Heiresses, three triplets–estranged since birth–are thrust together in glittering 1926 London to fight for their inheritance, only to learn they can't trust anyone–least of all each other.
When three teenage girls, Thalia, Erato and Clio, are summoned to the excitement of fast-paced London–a frivolous, heady city full of bright young things–by Hestia, an aunt they never knew they had, they are shocked to learn they are triplets and the rightful heiresses to their deceased mother's fortune. All they need to do is find a way to claim the fortune from their greedy half-brother, Charles. But with the odds stacked against them, coming together as sisters may be harder than they think.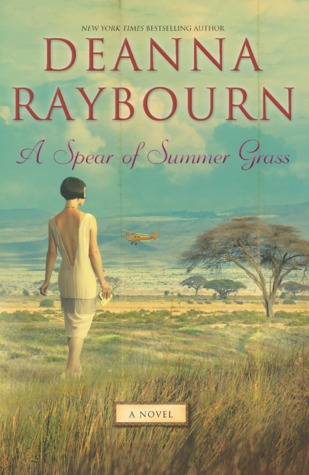 The daughter of a scandalous mother, Delilah Drummond is already notorious, even amongst Paris society. But her latest scandal is big enough to make even her oft-married mother blanch. Delilah is exiled to Kenya and her favorite stepfather's savannah manor house until gossip subsides.
Fairlight is the crumbling, sun-bleached skeleton of a faded African dream, a world where dissolute expats are bolstered by gin and jazz records, cigarettes and safaris. As mistress of this wasted estate, Delilah falls into the decadent pleasures of society.
Against the frivolity of her peers, Ryder White stands in sharp contrast. As foreign to Delilah as Africa, Ryder becomes her guide to the complex beauty of this unknown world. Giraffes, buffalo, lions and elephants roam the shores of Lake Wanyama amid swirls of red dust. Here, life is lush and teeming-yet fleeting and often cheap.
Amidst the wonders-and dangers-of Africa, Delilah awakes to a land out of all proportion: extremes of heat, darkness, beauty and joy that cut to her very heart. Only when this sacred place is profaned by bloodshed does Delilah discover what is truly worth fighting for-and what she can no longer live without.
Look out for a giveaway of Deanna Raybourn's elegant 1920s historical novel, A Spear of Summer Grass, next week!
Goodreads Links
Somme by Lyn Macdonald
The Roses of No Man's Land by Lyn Macdonald
Letters from Skye: A Novel by Jessica Brockmole
The Ashford Affair by Lauren Willig
A Hundred Summers by Beatriz Williams
The Perfume Collector by Kathleen Tessaro
A Thousand Perfect Things by Kay Kenyon
The River of No Return by Bee Ridgway
Z: A Novel of Zelda Fitzgerald by Therese Anne Fowler
Call Me Zelda by Erika Robuck
Your Wicked Heart by Meredith Duran
The War Bride Club by Soraya Lane
The Other Typist by Suzanne Rindell
The Heiresses by Allison Rushby
A Spear of Summer Grass by Deanna Raybourn
Comments