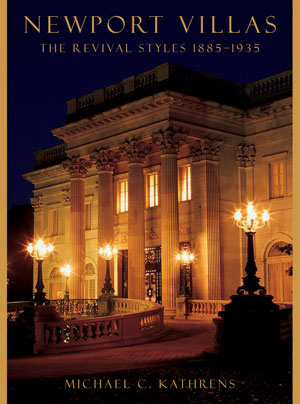 It's no secret that I find the "cottages" of Gilded Age Newport absolutely fascinating. While I have yet to visit the "Queen of Summer Resorts," Kathrens brings a glimpse of this summer colony in his recent release, Newport Villas: The Revival Styles, 1885-1935. Between that fifty year period dozens of mansions and villas were erected, demolished, destroyed, and changed hands between America's wealthiest blue bloods. More than anyplace, Newport was the social arbiter of New York's "Four Hundred" and breaking into the resort was much more difficult than taking a seat in the Metropolitan Opera's "diamond horseshoe." At first glance, Newport Villas appears nothing more than a glossy coffee table book, but amidst all the other books that have focused on Newport society, this title stands head and tails above all because it is the first to include pages of floorplans and other architectural renderings. Now visitors and non-visitors alike can visualize where our Gilded Age denizens entertained, slept, and dined, and the accompanying text and photographs of the interiors complete the picture. Best of all, Kathrens knows his architecture and as he lovingly details the attributes of each cottage's most important rooms, he also details the social history of space and design. For fans of American architecture, the Gilded Age, and Newport, Rhode Island, Michael C. Kathrens's Newport Villas is a must-have addition to one's personal library.
This week's giveaway title is The Victorian Fern Craze. The title is rather self-explanatory, and I highly recommend this for the absolute
beauty of the photographs included. According to the blurb, from 1867 to 1914, Pteridomania, or fern madness, swept Britain. The author paints a lovely picture of the care and madness that this seemingly plain plant aroused in Britain's budding gardeners. It was during this period that the study of plants and flowers became a respected vocation, with the most masculine of gentlemen scaling mountains and valleys for one delicate flower. Pretty romantic, no? Leave a comment below to enter to win a copy of The Victorian Fern Craze by Sarah Whittingham. Entry period ends Saturday, October 31, 2009 at 11:59 pm. As always, this title and others are available from the Shire Books website.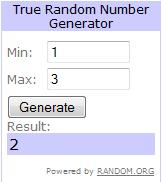 The winner of the title is heidenkind!
*Denotes titles belonging to my personal library
Comments