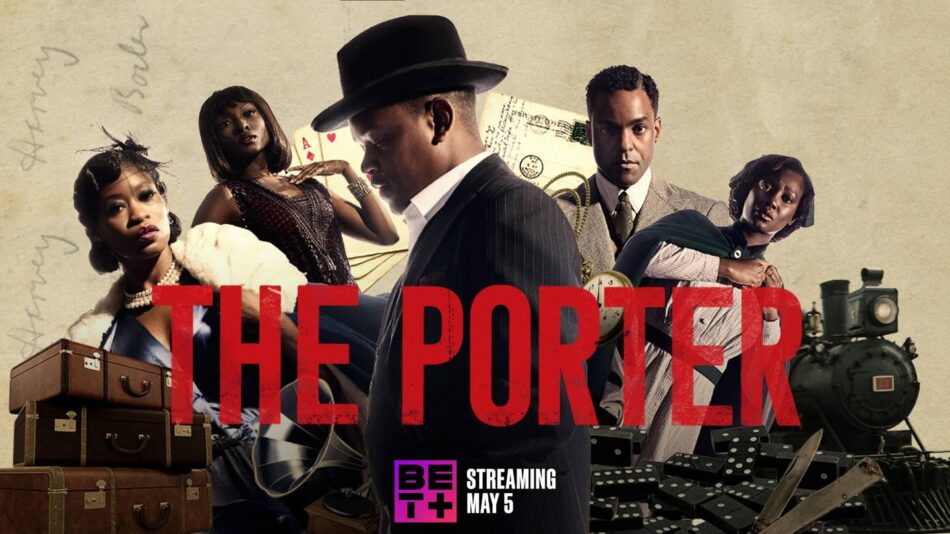 Debuting on CBC and CBC Gem on Monday, February 21 at 9 p.m. (9:30 NT)
Inspired by real events and set in the roar of the 1920s, THE PORTER (8×60) follows the journeys of an ensemble of characters who hustle, dream, cross borders and pursue their ambitions in the fight for liberation – on and off the railways that crossed North America.
It is a gripping story of empowerment and idealism that highlights the moment when railway workers from both Canada and the United States joined together to give birth to the world's first Black union. Set primarily in Montreal, Chicago and Detroit as the world rebuilds after the First World War, THE PORTER depicts the Black community in St. Antoine, Montreal – known, at the time, as the "Harlem of the North."
They're young, gifted and Black, from Canada, the Caribbean, and the U.S. via the Underground Railroad and through the Great Migration, and they find themselves thrown together north and south of the colour line, in an era that boasts anything is possible – but if change isn't coming for them, they will come for it. By any means necessary.
A CBC and BET+ original series produced by Winnipeg-based Inferno Pictures and Sienna Films (a Sphere Media company), THE PORTER is originated and created by Arnold Pinnock (Altered Carbon, Travelers) and Bruce Ramsay (19-2, Cardinal), with Annmarie Morais (Killjoys, Ransom, American Soul), Marsha Greene (Ten Days In The Valley, Mary Kills People) and Aubrey Nealon (Snowpiercer, Cardinal), and produced by Winnipeg-based Inferno Pictures Inc. and Sphere Media's Sienna Films. Morais and Greene are showrunners and executive producers. Charles Officer (Akilla's Escape, Coroner) and R.T. Thorne (Blindspot, Utopia Falls) will direct the series, and are executive producers. Pinnock also serves as an executive producer, and Ramsay a co-executive producer. Jennifer Kawaja serves as Executive Producer for Sienna Films and Ian Dimerman as Executive Producer for Inferno Pictures. The series is written by Morais, Greene, Andrew Burrows-Trotman, Priscilla White, Pinnock and Ramsay, with Thorne participating in the writers' room.
https://www.cbc.ca/mediacentre/program/the-porter
Comments