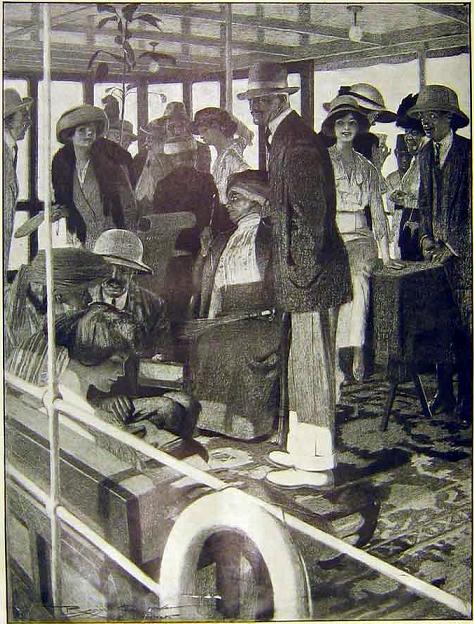 The rush of Egyptologists both aspiring and professional to Egypt at the beginning of the 19th century opened more than sarcophagi. Once the health benefits of a spell in Egypt reached European and American ears, the Pyramids witnessed an influx of invalids, and the establishment of a British protectorate over Egypt and the Sudan brought military corps and diplomatic officials to the area. After the opening of the Suez Canal in 1869, Society quickly followed in their wake, and it became smart to winter in Cairo.
From November to April, many of the amusements and events seen in London or Paris were transplanted to Cairo,and the city, in the words of Burton Holmes, became "a sort of Oriental Paris or sub-tropic London — with here and there pronounced suggestions of Atlantic City, Newport, and Longacre [Times] Square." The leading hotel was Shepheard's, where it was said one could sit in the lounge and catch up with anyone!
Other highlights of course included visiting the pyramids or sailing up the Nile, but also sporting events, gymkhanas, concerts, and balls, as well as visiting the court of the Khedive. Cairo was also very important to Parisian dressmakers, who used the winter season as a testing ground for the latest modes before moving the successes on to Monte Carlo, and those successes back to Paris.
Comments