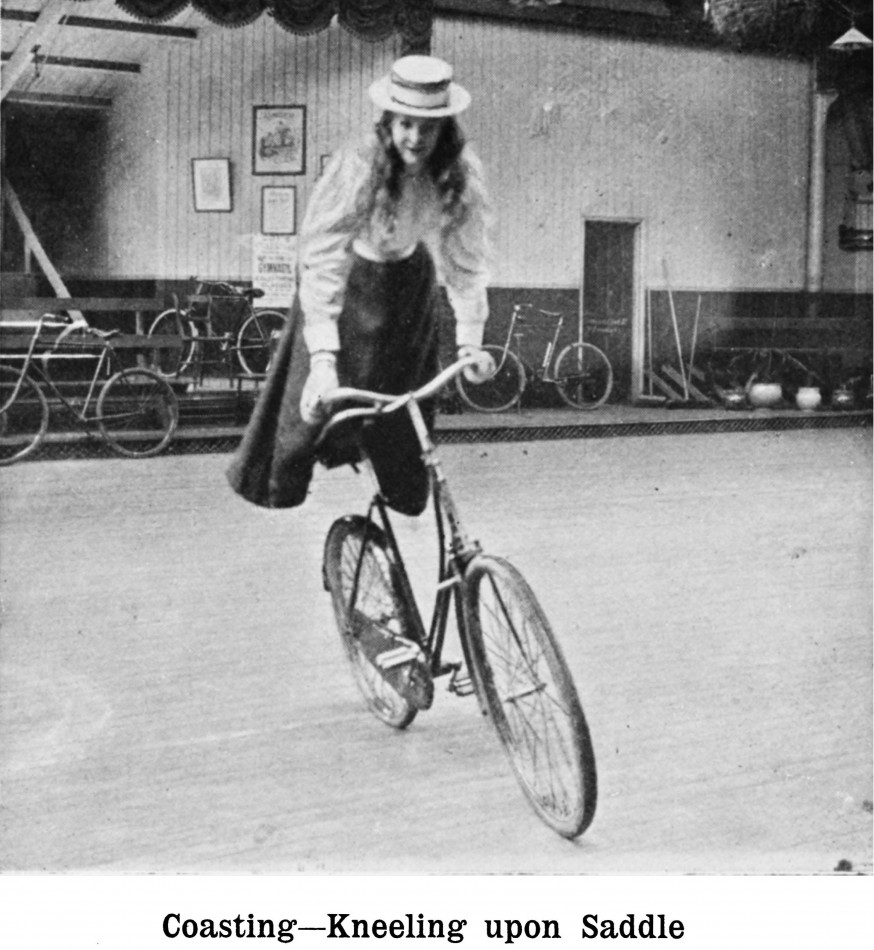 The bicycle revolutionized late Victorian and Edwardian society. Between the 1880s and the 1910s, it grew from an expensive fad for the upper classes, to a popular sport, to a marker of freedom for women, and finally, to an affordable mode of transportation for the middle and working classes. The more daring took the riding of the bicycle even further to amazing acrobatic feats atop two pneumatic tyres!
Fancy Cycling, published in 1901, chronicles some of the daring tricks that could be executed on a bicycle, and Shire Publications has rescued it from the recesses of time (and extreme expense–a first edition goes for $500!) in a reprint bound by cloth hardcover. Shire is also offering the readers of Edwardian Promenade the opportunity to win a copy of Fancy Cycling, 1901: An Edwardian Guide!
Just leave a comment about when you first learned to ride a bicycle and enter using the Rafflecopter widget.
Comments