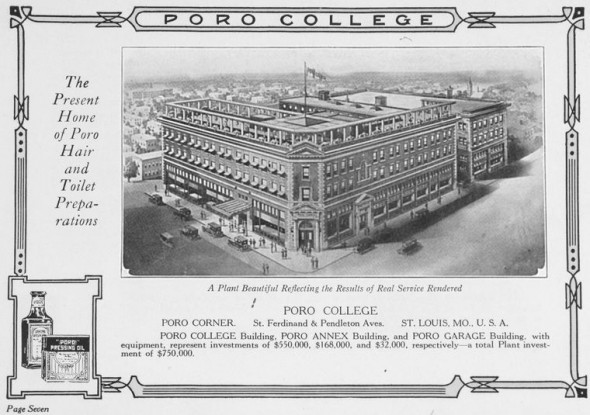 Beauty culture was big business at the turn of the century, and just as the beauty industry liberated women like Helena Rubenstein, Harriet Hubbard Ayer, and Elizabeth Arden, among others, it also liberated black women. Madame C.J. Walker's fame as the first black millionairess has overshadowed America's other successful black beauty businesswoman, Annie Turnbo Malone. In fact, Malone and Walker were contemporaries, with Walker even getting her start in the beauty industry through Malone's Poro company (this remains a controversial period in both women's lives till this day!).
Malone, an amateur chemist, began experimenting with her own hair care products at a young age, and by the turn of the century, her "Wonderful Hair Grower" had become a staple in the cabinets of African-American women who were largely ignored by mainstream hair product companies. Malone built her business brick by brick–or rather foot by foot, since she sold her products door-to-door before setting up shop in St. Louis. St. Louis in the early 1900s was a thriving city, particularly in the wake of the Louisiana Purchase Exposition (informally known as the St. Louis World's Fair), and many African-Americans migrated from the South in search of better opportunities.
Within ten years of establishing her "Poro" brand in St. Louis, Malone had built an empire, both manufacturing beauty and hair products and running a college devoted to the education and uplift of St. Louis's African-American population. According to Helen R. Houston, the Poro College building included "a manufacturing plant, a retail store where Poro products were sold, business offices, a 500-seat auditorium, dining and meeting rooms, a roof garden, dormitory, gymnasium, bakery, and chapel. It served the African-American community as a center for religious and social functions."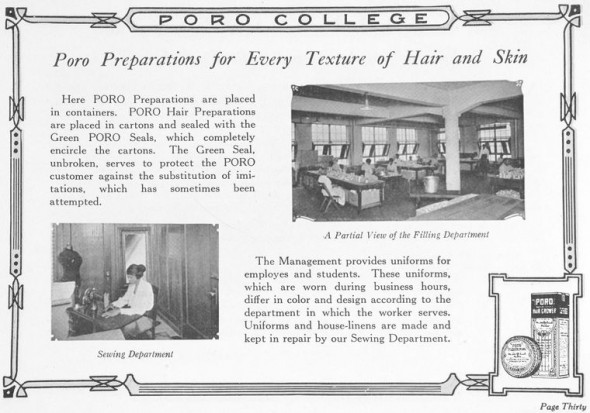 By the 1920s, Malone was a multi-millionaire, and her Poro brand a well-known name throughout the Americas, Africa, and the Philippines. She faced competition from African-American firms like Apex and from mainstream firms who (belatedly) realized the potential earnings in African-American beauty culture, but her business thrived even after her divorce and the vagaries of the Great Depression. By the time of Malone's death in 1957, she had trained and employed nearly 100,000 women across the globe, and left a legacy of successful entrepreneurship.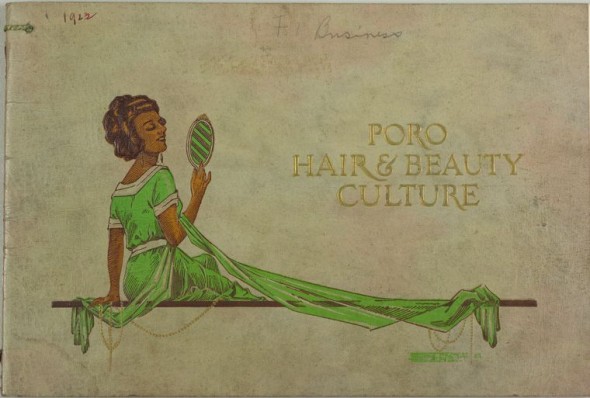 Images © NYPL Digital Gallery
Further Reading
On Her Own Ground: The Life and Times of Madam C.J. Walker by A'Lelia Perry Bundles
Style and Status: Selling Beauty to African American Women, 1920-1975 by Susannah Walker
Styling Jim Crow: African American Beauty Training during Segregation by Dr. Julia Kirk Blackwelder
Family history of a relative who trained at Poro College
Annie Turnbo Malone – Historical Society of Missouri
Annie Malone's Poro College
Annie Turnbo Malone: A Generous Entrepreneur
Comments