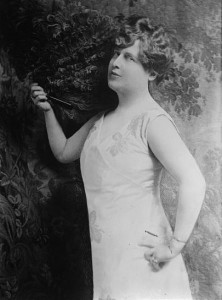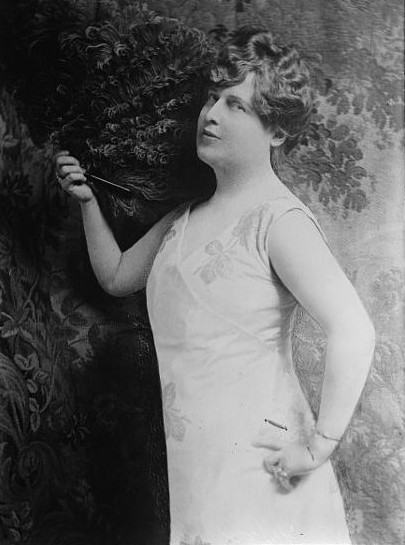 America is the land of dreams and opportunity, and Florence Foster Jenkins was wealthy enough to take advantage of this. Born to wealthy Pennsylvanians, Florence expressed an interest in music at an early age. She took piano lessons during her childhood and adolescence, but when at adulthood, she hoped to study abroad, her father refused to foot the bill. In retaliation, the headstrong Florence eloped with a physician named Frank Thornton Jenkins, no doubt hoping this would give her some measure on independence. Unfortunately, Florence's hasty marriage ended in a bitter divorce, but when her father died in 1909, she inherited his entire fortune. At forty-one, Florence had the independence and the means to fulfill her dreams of becoming a professional opera singer.
This no doubt sounds inspirational, and would be if not for the fact that Florence Foster Jenkins could not sing. But with her wealth–and the Verdi Club, which she founded to advance the careers of American artists and musicians–she provided herself with ample opportunities to perform. Let it be benefit concerts for charities, or musicales hosted in her home, and Florence cleared her throat to warble out dissonant, pitchy, nonrhythmic, and breathy arias. Despite her lack of talent, Florence compared herself to the leading sopranos of the day, and dismissed the laughter of audiences as that of rivals suffering from professional jealousy.
Florence tackled the greats of opera: Verdi, Mozart, Strauss, as well as songs she composed with her pianist. Her stage presence was amplified by costumes made of her own design, and she was likely to perform in a pair of wings and tinsel, particularly when singing Joaquín "Quinito" Valverde's Clavelitos [Carnations], her favorite encore, during which she threw flowers into the crowd. And what a crowd it was. Florence's concerts became world renowned and her annual recitals at the Ritz-Carlton Hotel were highly anticipated. The highlight of her career was in 1944, where she sang at Carnegie Hall to a tremendous crowd a month before her death at the age of 76.
Yet, for all of Florence's myopia regarding her singing talents (though she was aware of her critics, saying "People may say I can't sing, but no one can ever say I didn't sing."), she was incredibly well-liked and very giving. The proceeds for all of her concerts were given wholly unto charity, and she gave away most of the fortune she inherited from her father. Nevertheless, one can laugh and snort at existing recordings of her music, but still come away just a teensy bit charmed by her will and gutsyness.
February 18, 2016: the trailer for Florence Foster Jenkins, starring Meryl Streep and Hugh Grant
Comments