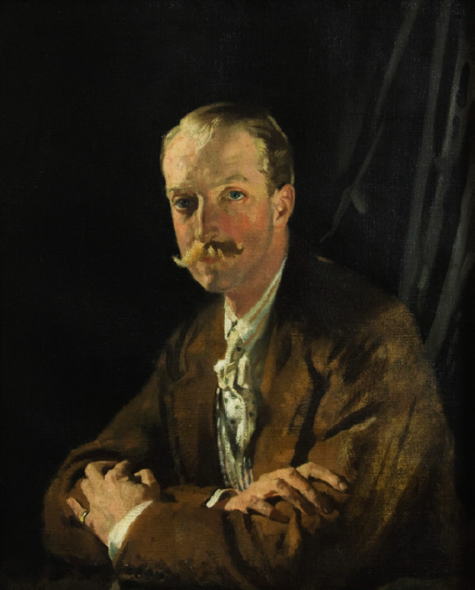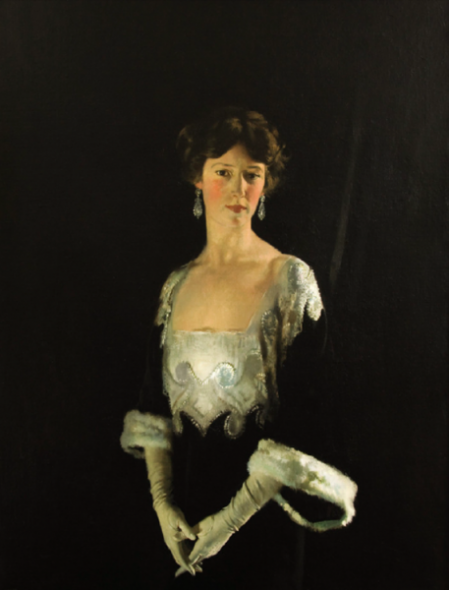 TWO MAJOR paintings by Irish artist Sir William Orpen are to be auctioned at Sotheby's in London in May. The portraits of a Co Meath aristocrat and his glamorous music-hall wife – whose marriage scandalised and enthralled Edwardian society – have never before appeared at auction. Portrait of Rosie, Fourth Marchioness of Headfort and Portrait of Geoffrey, Fourth Marquis of Headfort go under the hammer on May 10th.
In monetary terms, the lady wins hands down. Her portrait is estimated at £300,000-£500,000 and his at £60,000-£80,000.
The commissioned portraits were first exhibited at the Royal Academy's 1915 Summer Exhibition in London, and are being sold by a family descendent.
…Rose Boote (1878-1958) was, according to Sotheby's, "the daughter of a comedian from Nottingham and a straw hat sewer" although a report in The Irish Times at the time of her death claimed she was "Irish and was educated in the Ursuline Convent, Thurles".
Using the stage name of Rosie, she achieved great fame as one of the Gaiety Girls – not of Dublin's South King Street variety – but rather the chorus-line girls who sang in musical comedy spectacles at the Gaiety Theatre on the Strand, London. The girls attracted the attention of aristocratic young men – known as "Stage Door Johnnies" – and, in 1900, Rosie's performance in a hit musical The Messenger Boy apparently charmed the eminently eligible young Irish aristocrat, the 4th Marquis of Headfort, Geoffrey Thomas Taylour (1878-1943). She quit the theatre and they married on April 11th, 1901.
The wedding created a sensation in Edwardian London. He was a member of one of the most prominent Protestant families in Ireland with estates of some 22,000 acres in Cavan and Meath while Rose, apart from being on the stage, was a Catholic. They lived in Headfort House, Kells, Co Meath and a London townhouse and had three children.
He had succeeded to the title 4th Marquis of Headfort on the death of his father in 1894 and moved in the highest echelons of British society. He was a lieutenant in the 1st Life Guards and later fought in the first World War. He subsequently served as a senator in the Irish Free State – from 1922-1928. Although a marquess, the family preferred the spelling marquis.
Rose lived until 1958 when she died aged 80. She was one of the very few people who had attended three coronations in Westminster Abbey (Edward VII, George V and George VI). The Irish Times reported that after "lying in state" at Headfort House, her grandson Lord Bective and employees of the estate carried her coffin to an island in the grounds of the house where she was buried alongside her husband.
[
Source
]
Photos from Arab Women Now
The Making Of A Marchioness: Rose Boote, Marchioness Of Headfort – The Esoteric Curiosa
Gaiety Girls' Reunion 1946 with Lily Elsie, Edna May and Rosie Boote etc

Comments