"Booker T. Washington, the well known negro educator and President of the Tuskegee, Ala. institute , was a guest of President Roosevelt and Mrs. Roosevelt at dinner at the white house tonight."
It was a day like any other when the White House Social Calendar, a regular column in the newspapers of Washington D.C, inserted a tiny line stating that on October 16, 1901, Booker T. Washington had been a guest of President Roosevelt at dinner. overnight the dinner became a sensation. Southern newspapers who had previously held Washington as an example of a "good negro" after his infamous Atlanta Compromise address in 1895, now felt betrayed, and turned to attack both Washington and President Roosevelt with a rabid fervor. Men who had never supported Roosevelt swore to never vote for him again, and many whites revoked their trust in Washington.
In the ensuing silence from both the White House and Tuskegee, it fell to the nation's newspapers to publicize the opinions of Americans. One southerner sent the President a possum with a card around its neck bearing the name "Booker Washington." To one of his callers the next day, a friend of the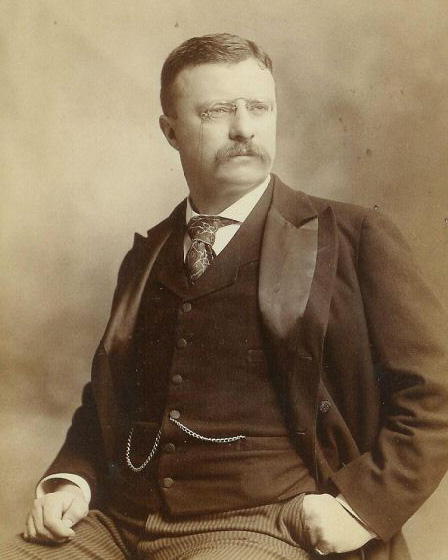 President reported him as saying "I do not need to give you an explanation of the Booker Washington affair, do I?" President Roosevelt went on to say that he was amazed that he could be so misunderstood by those who had criticized him. Maryland Democrats seized upon this to ridicule the President and the Republican Party, and many claimed that the Booker Washington incident would usher in a Democratic victory.
What made this dinner so remarkable?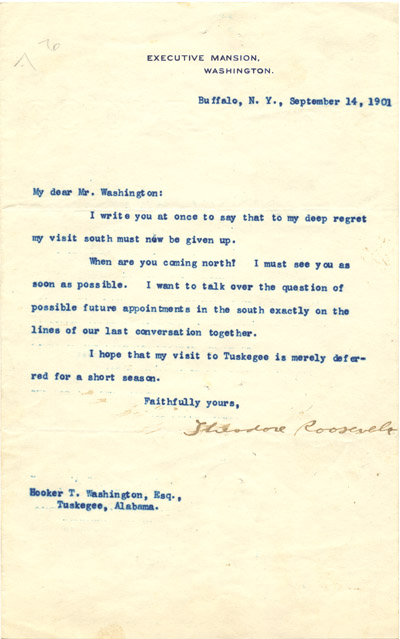 Firstly, because it was a private, family affair. Washington had previously dined with a president (McKinley), and President Cleveland had invited Frederick Douglass to the White House, but both were in official, public capacity. By inviting Booker T. Washington to dinner as though he were just another honored guest was shocking, repulsive, outrageous, offensive. Secondly, because it implied that President Roosevelt was opposed to racism and the ever-expanding Jim Crow laws. And lastly, because it implied, for W.E.B. DuBois-supporters, that Washington's socio-political stance had been granted sanction by the highest in the land.
President Roosevelt's invitation to Dr. Washington was provocative. Though Roosevelt, like most Anglo-Saxon Americans of that time period, still held to certain assumptions of and prejudices against blacks, the fact that he was willing to break bread with a black man–and that his family were present as well–was astounding in a time period where the advances and tentative healing made during Reconstruction were receding to the point of memory.
Further Reading:
"The First President to Entertain a Negro, Booker T Washington Dined"
Roosevelt, the Happy Warrior By Bradley Gilman
Booker T. Washington By Louis R. Harlan
Comments