The lives of the working classes are largely ignored in today's fiction, and if featured at all, rarely is there a full and varied perspective of their livelihoods. The glimpse given in Victorian and Edwardians At Work is both fascinating and poignant. Told in–I'd guess–nearly 200 postcards, the story ranges from military officers to firemen to the hardy "Pit Brow Lasses" (as seen on the cover). Hannavy's accompanying text is luminous and succinct, and as I savored each page, I was extremely absorbed in the faces and expressions of the people filling the postcards. This book is truly a peek into the past.
For more information, visit Shire Publications, or purchase the book from Amazon.com
Leave a comment between now and Friday, October 9th, if you'd like to win a copy.
Using Random.org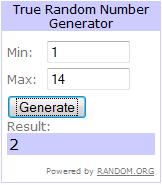 Hayden has won the drawing! Send your mailing address to me at evangeline@edwardianpromenade.com
Comments