As I was composing this post, I realized how fun it would be to take a peek at the gifts which would be given to the ladies of Downton Abbey!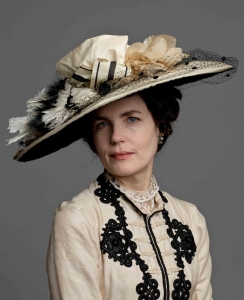 Despite being a mother to three adult daughters, Lady Grantham remains stylish and elegant. As a former American heiress, she is accustomed to dressing in the finest Worth gowns and costly jewels. Perhaps she is feeling homesick after two decades in Britain, but luckily for her, there is a Tiffany & Co branch in London, located at 221 Regent Street, where Robert orders an emerald and diamond tiara designed especially for her.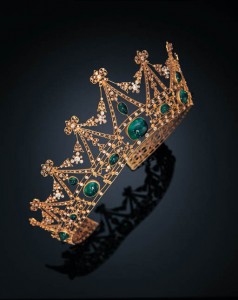 The eldest Crawley daughter, Mary is temperamental, quick-tongued, and restless. Her favorite activity is exercising her horses, and she frequently escapes the monotony of life at Downton to ride hell-bent across her father's estate. Imagine her delight when she opens her present to see that her grandmother has given her an elegant riding crop. Made of ebonized wood, bone, and gold, it is sure to meet even Lady Mary's fastidious taste.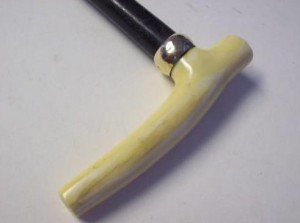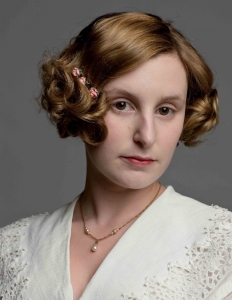 Edith may be considered the plain middle daughter of the family, but she is highly intelligent and sharp-tongued. Though she regrettably spends more time exercising this sharpness against her sister, Lady Mary, she is nonetheless, excellent with the pen and can spend an extraordinary amount of time reading and writing letters. She would greatly appreciate a new davenport desk, mostly because the drawers hide her letters from prying eyes…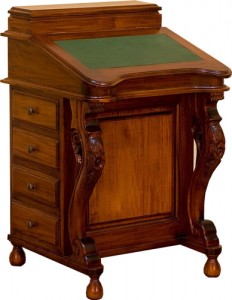 Lady Sybil would vastly prefer political pamphlets and visits to the needy than baubles, but her family gives the new debutante a more sensible gift: a simple pearl necklace. However, they don't anticipate Lady Sybil wearing the necklace around her head in the manner of Irene Castle!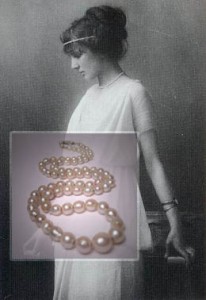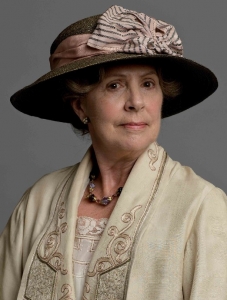 The no-nonsense widow of a doctor, Isobel will be delighted when she opens her gift from the Granthams. Her son Matthew bobs on his toes a bit and exchanges a smile with Mary, for he suggested the perfect gift for her mother: a gorgeously bound and illustrated copy of Gray's Anatomy.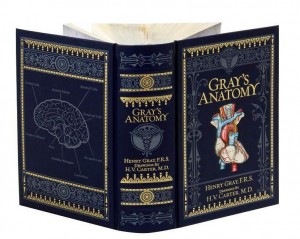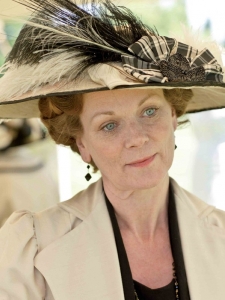 The ultra-fashionable and very rich sister of the Earl of Grantham, Lady Rosamund is a bit snobby and a bit bored. What better item to present to the society matron than a a pair of Sèvres enameled opera glasses through which to examine and gossip about her social foes at Covent Garden?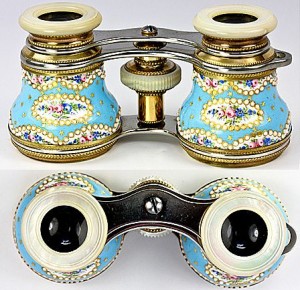 Lastly, but not least, we have the Dowager Countess. Items such as swivel chairs are best left to people like Matthew Crawley, but in the spirit of keeping the fearsome dowager happy (and rewarding her for her acts of kindness), we know she will delight in the present of rare plant bulbs for her award-winning garden.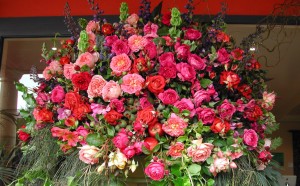 Comments