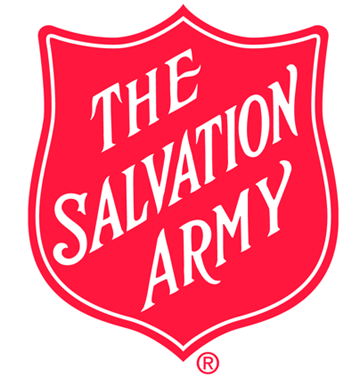 Dropping change or bills, or even jewelry and rare coins into those red kettles may come second nature to nearly everyone during the holiday season. Just the sound of the bells chiming as the Salvation Army worker, or perhaps Santa Claus, sounds like Christmas. The organization and its annual Christmas kettle is so prominent in our psyche, it's taken for granted that such a practice has always been around. However, its roots lay just on the other side of the 20th century, when in 1891, Salvation Army Captain Joseph McFee made a commitment to provide 1000 of San Francisco's poorest inhabitants with Christmas dinner.
The daunting task in front of Captain McFee was to secure the funds for the victuals. After brainstorming for a bit, he suddenly recalled his days as a sailor, where a large pot was placed on a stage landing, called "Simpson's Pot,"  into which passersby would toss donations. Thus inspired, he received permission fro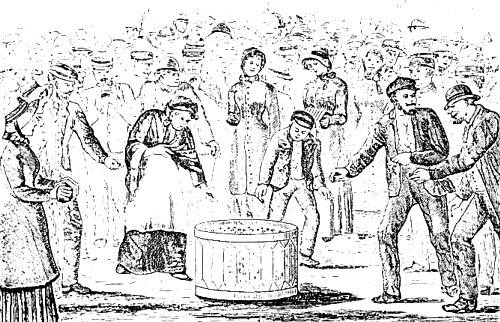 m the city and hung a large "crab pot" on a tripod and placed it at the Oakland ferry landing at the foot of San Francisco's Market Street. His idea was an instant success and other Salvation Army branches adopted the practice. By Christmas 1895 the kettle was being used in around 30 Salvation Army corps of the West Coast area.
It then spread to Boston when two young Salvation Army officers, William A. McIntyre and N.J. Lewis, instrumental in the original use of the kettle, took the idea to the East Coast. In 1897, McIntyre prepared his Christmas plans for Boston around the kettle, and despite his fellow officer's fear of ridicule, McIntyre, with his wife and sister, set up three kettles on Washington Street in the heart of the city. That year, the kettle effort in Boston and other locations nationwide resulted in 150,000 Christmas dinners for the needy. Four years later, the contributions to New York City kettles provided funds for the first mammoth sit-down dinner in Madison Square Garden, a custom that continued for many years.
Since then, the Christmas kettle has become an annual tradition all around the world, with the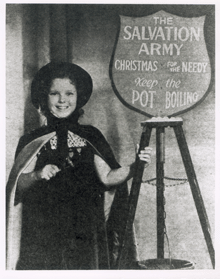 American Salvation Armies providing for more than 6 million people at Thanksgiving and Christmas. The actual kettle, however, has come a long way from the "Simpson's Pot" of initial inspiration: kettles today have such devices as a self-ringing bell, a booth with a system that broadcasts Christmas carols, even the capability for donors to use credit cards!
Further Information:
Salvation Army
Salvation Army Collectibles
Comments