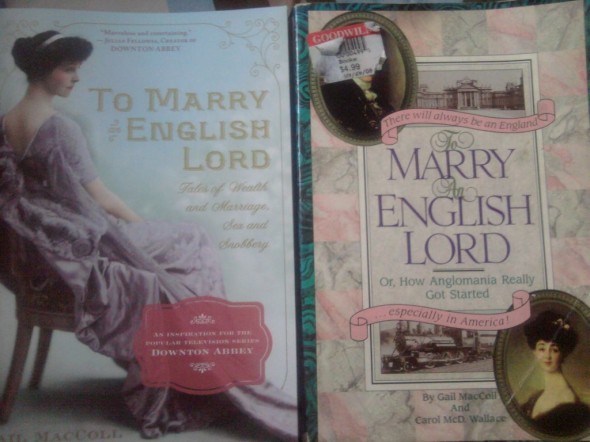 I've been in possession of the original copy for about five years, and I've loved it ever since my first read. It really is, as a reporter for the Kansas City Star gushed in an interview with one of the co-authors, Carol McD. Wallace, "like a 400-page history class". Needless to say, I certainly did not expect secondhand copies to match the price of a college-level history course when Julian Fellowes told the New York Times it was a direct inspiration for Downton Abbey. Since overpriced secondhand books are my particular bête noire, I was very pleased to discover that this amazing book was being reissued twenty-three years after its initial publication–and better yet, it was also being released e-book format!
You can tell how much I highly, highly recommend this book by the fact that I now own the original copy, the new copy, and an e-book copy. Both print versions are identical inside the cover, so no worries over omissions, edits, or changes, and I can honestly say that the e-book version (at least the epub version, since I own a Sony PRS-700) manages to retain every bit of text and every image in the print book. Since I can't think of anything more to say besides incoherent gushing over the masses of information, the great photographs and illustrations, and the now-accessible bibliography (thanks to Google Books), go off and buy!
Amazon Print and Kindle, Kobo, B&N Nook and Print, and Sony Ebook.
Comments