Heather Webb has become one of my dearest writing buddies–and an inspiration!–and I'm so pleased to reveal the cover for her debut novel, Becoming Josephine. The subject of this work of historical fiction lived about a hundred years before the Edwardian era, but the mystique of Bonpartes lived on–there was even a short-lived fad for Napoleon-themed knickknacks in the 1890s, and the high-waisted styles of the 1910s were directly influenced by the Directoire fashions of the early 1800s.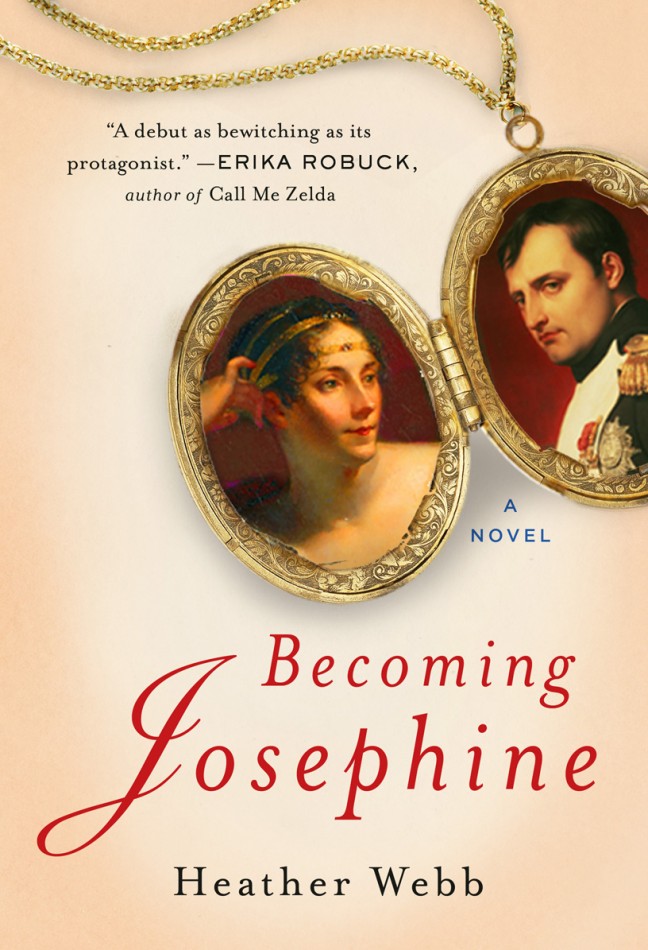 BECOMING JOSEPHINE is Heather Webb's debut historical about Napoleon's empress, a woman in search of eternal love and stability, and ultimately her search for self. It releases December 31, 2013 from Plume/Penguin. Stop by her blog Between the Sheets and leave a comment HERE for a chance to win a $20 gift card to Barnes & Noble or a $20 gift card to Amazon. Pre-order her novel (present a receipt) and win a Josephine hand mirror with a velvet bag.
ABOUT THE BOOK
Rose Tascher sails from her Martinique plantation to Paris to trade her Creole black magic culture for love and adventure. She arrives exultant to follow her dreams of attending Court with Alexandre, her elegant aristocrat and soldier husband. But Alexandre dashes her hopes and abandons her amid the tumult of the French Revolution.
Through her savoir faire, Rose secures her footing in high society, reveling in handsome men and glitzy balls—until the heads of her friends begin to roll.
After narrowly escaping death in the blood-drenched cells of Les Carmes prison, she reinvents herself as Josephine, a socialite of status and power. Yet her youth is fading, and Josephine must choose between a precarious independence and the love of an awkward suitor. Little does she know, he would become the most powerful man of his century- Napoleon Bonaparte.
BECOMING JOSEPHINE is a novel of one woman's journey to find eternal love and stability, and ultimately to find herself.
ADVANCE PRAISE
Becoming Josephine has already been featured in a Wall Street Journal article on the popularity of historical fiction featuring the wives of famous men.
"Heather Webb's epic novel captivates from its opening in a turbulent plantation society in the Caribbean, to the dramatic rise of one of France's most fascinating women: Josephine Bonaparte. Perfectly balancing history and story, character and setting, detail and pathos, Becoming Josephine marks a debut as bewitching as its protagonist." –Erika Robuck, author of Hemingway's Girl
"With vivid characters and rich historical detail, Heather Webb has portrayed in Josephine a true heroine of great heart, admirable strength, and inspiring courage whose quest is that of women everywhere: to find, and claim, oneself." –Sherry Jones, bestselling author of The Jewel of the Medina
"Josephine's warmth and complexity comes to vibrant life in this fascinating novel rich with vivid historical detail."—Teresa Grant, Author of The Paris Affair
"Vivid and passionate, Becoming Josephine captures the fiery spirit of the woman who stole Napoleon's heart and enchanted an empire. –Susan Spann, author of The Shinobi Mysteries
"A fast-paced, riveting journey, Becoming Josephine captures the volatile mood of one of the most intense periods of history—libertine France, Caribbean slave revolts, the French Revolution and the Napoleonic Wars—from the point of a view of one of its key witnesses, Josephine Bonaparte." –Dana Gynther, author of Crossing on the Paris
"Spellbinding . . . Heather Webb's novel takes us behind the mask of the Josephine we thought we knew." –Christy English, author of How to Tame a Willful Wife and To Be Queen
"Enchanting prose takes the reader on an unforgettable journey . . . Captivating young Rose springs from the lush beauty of her family's sugar plantation in Martinique to shine in the eighteenth century elegance of Parisian salon society. When France is torn by revolution, not even the blood-bathed terror of imprisonment can break her spirit." –Marci Jefferson, author of Girl on the Gold Coin, Thomas Dunne Books, 2014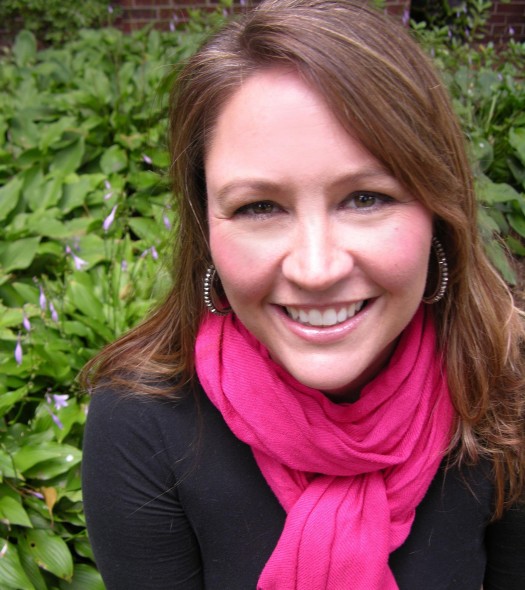 ABOUT HEATHER
As a former military brat and traveling addict, it was tricky choosing a landing pad. At last, I settled in a rural town in New England. For a decade I put my degrees in French and Cultural Geography to good use teaching and coaching high school students.
Currently, I am a novelist and work as a freelance editor. You may find me lurking at the popular RomanceUniversity.org where I contribute to their blog with editing advice, and at the award-winning site, WriterUnboxed.com, where I pose as Twitter Mistress (@WriterUnboxed). I also kick around at a local college, teaching classes called "Write to Publish" and "Crafting Your Novel".
When I'm cross-eyed from too much screen time, I flex my foodie skills or geek out on history and pop culture.
VISIT HEATHER ONLINE
PRE-ORDER Becoming Josephine
Comments