The traditional dancer of the can can (le chahut) could be male or female, as seen in this painting by Georges Seurat, but history has preserved, in its sometime myopic glance, the image of a woman performing the strenuous, high-kicking dance in voluminous petticoats, bloomers, stockings, and garters.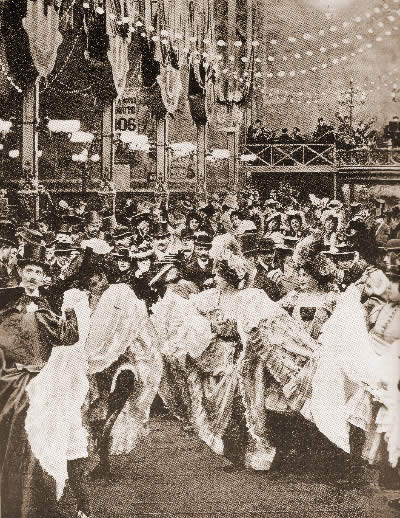 Since the can-can dancer is a popular costume, there are many options in quality and price points! The biggest trick to pull off is the petticoat: make sure it's nice and flouncy.
The Petticoat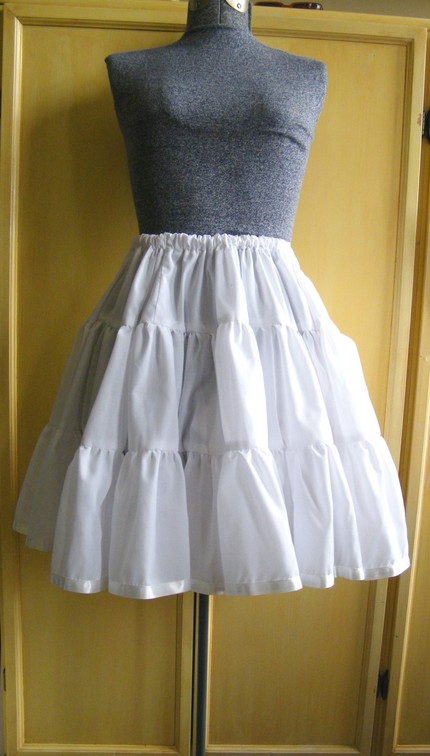 $50.00 from KMKostume's Etsy. Here is a fun red petticoat, and one in black.
The Bloomers
$36.50 from Vilicious's Etsy(These aren't period correct, but the added bustle in the back gives added movement!). Another option (more correct) from the same seller, are $26.00.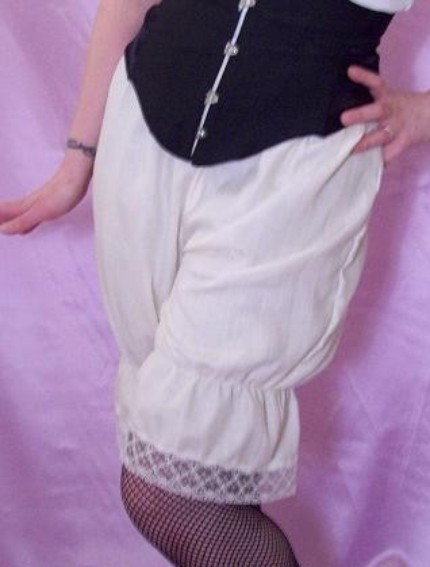 For the bodice, go with a simple peasant top blouse tucked into the petticoat, similar to one found on Etsy, and anchored by a wide belt.
If you want to go a little risque, I refer to the costumes worn by P!nk, Mya, Lil' Kim, and Christina Aguilera in the music video for Lady Marmalade.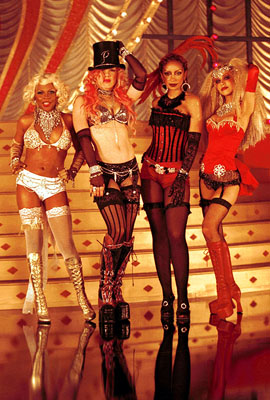 Good corsets can be pricey, but you are paying for comfort and durability, since many of the cheaper costume corsets can be uncomfortable and lacking in quality. There are many modern corsetiers online, many of whom are on Etsy: Glamtastik, La Belle Fairy, La Corset, Lauren Rossi, and GasLamp Corsets, to name a few. Another option for corsets, stockings, and garters are Victoria's Secret and Frederick's of Hollywood, as well as your local costume and adult shops.
Tip for the Can-Can Costume:
1. Petticoats. Lots of them, or one big petticoat.
2. Corset, stockings, and garters.
3. Flat slippers, or stripper heels for the bolder
4. Glitz: dog collar necklaces, big hoop earrings, chunky bracelets, chain hairbands, etc.
5. Dramatic make-up and glitter
6. Lace: gloves, stockings, etc.
7. Feathers, headdresses, top hats, and/or big hair
8. Attitude
Comments