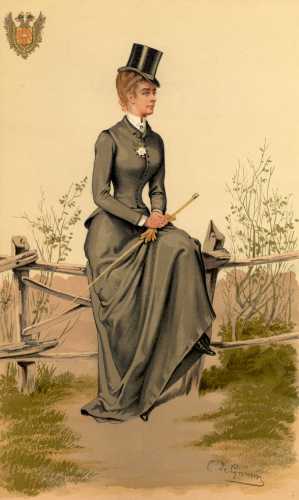 Riding costumes were introduced in the 16th century, after which women wore clothing and accouterments which were built for safety and style. The line of a woman's riding habit mirrored that of everyday fashions until the 1880s, when the severe, tailored, almost masculine cut of the habit, adorned with a top hat and veil, and cravat, became the fashion. The first "safety skirt" was invented in 1875, which buttoned along the seams to help stop the horrible accidents where women were dragged by their horses, and sometimes crushed beneath a rolling mount, during a tumble. This safety skirt later morphed into an apron skirt, which was worn buttoned around the waist, just covering the legs (which were encased in breeches).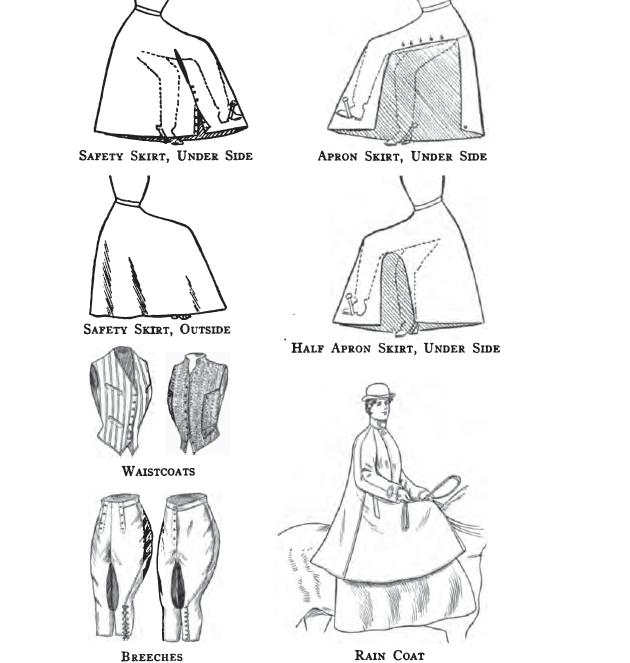 Also important was a rider's posture, position of the legs in the side-saddle, and the position of the hands whilst holding the reins.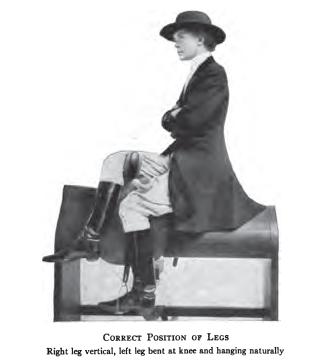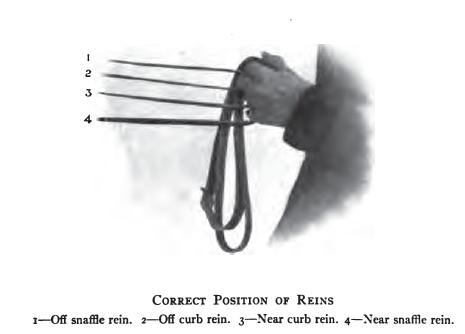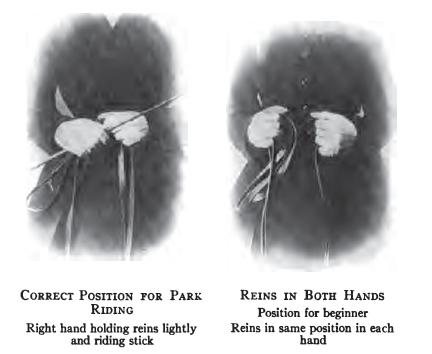 Riding astride was considered rather scandalous in the 1900s, but by the end of the decade, it was grudgingly accepted–as was the use of breeches only–as necessary for sports such as polo, as well as rides across "uncivilized" terrain, such as the American West, or the far-flung corners of the British Empire.
Further Reading:
Riding and Driving for Women by Belle Beach (1912)
Side-Saddle Lady Museum
Comments