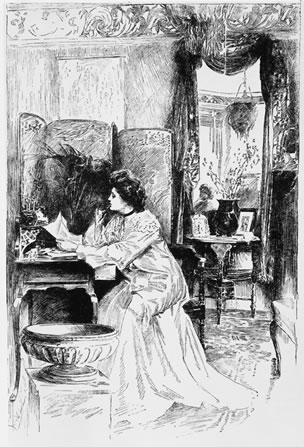 Much of the critical reaction to Hilary Mantel's new release, Bring Up the Bodies, has focused on how her books elevate the genre of historical fiction, how her elegant and literary prose is heads and tails above the middling writing of most HF novelists, how she focuses on real subjects (aka men) as opposed to lustiness, court politics, and relationships, and on the detailed history in Wolf Hall and Bring Up the Bodies. Since I come from a background in historical romance, where the accuracy debate is a thorny issue, it was a surprise that it existed–and in much snobbier tones than amongst romance readers and writers–in historical fiction. You would think that a bunch of writers absolutely gung-ho about their particular time periods would have a common ground and camaraderie, but it seems the debate over accuracy, as well as the very existence of historical fiction, rages a tad more bitterly.
Before I discovered historical romance, I fell in love with the YA and MG historical novels published during my formative years. Authors like Ann Rinaldi opened my eyes to the wonders of American history, Scott O'Dell's Island of the Blue Dolphins brought an obscure person in history to life, the American Girl companion books made young girls in 1774 or 1854 or 1904 seem just like me, and Karen Cushman introduced me to British history. It never once occurred to me that historical fiction was "bad" and that I should only seek non-fiction that would be full of concrete facts, no fantastical elements, or worse yet, imagination. Granted, I do read non-fiction for pleasure–always have, even at age 11, when I was so obsessed with Marilyn Monroe, I read the 700+ page biography written by Donald Spoto five times!!
But the reason why I love historical fiction of all stripes is that it stokes my imagination, and it enables me to associate, if just in my mind, with historical personages great and small. So the fact that the genre–which is very similar to SFF in how extraordinary it can be–is mired in grandstanding, posturing, and pissing over who has the most substantial degree, who does the most research, who spent X amount of years writing one book, etc etc, is really sad and really selfish. The most important thing is entertaining the reader, and hopefully helping them see that those boring history classes you're forced to take in school and college are not The End of history. But what say you? Is the role of historical fiction to entertain, or is it a serious, doughty genre whose purpose is to educate and edify the minds of readers? Do you feel historical fiction and entertainment cannot peacefully coexist? And for that matter, do you think sex and romantic relationships distract from the plot?
Some Other Opinions:
Most historical novels are terrible. So thank God for Hilary Mantel
Historical Fiction: No Substitute for the Real Thing
5 Reasons We Read Historical Fiction
Unpicking the past masters: what makes a 'historical novel'?
Historical Fiction vs History
Comments