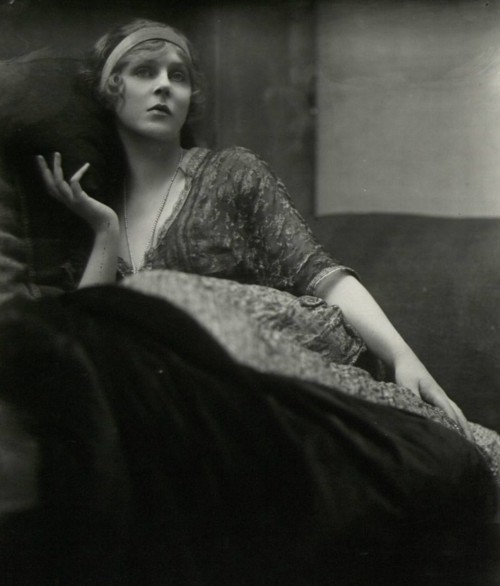 As one Lady Diana married the Prince of Wales in 1981, another Lady Diana–one just as heralded, just as admired, and just as idolized in her day–was soon to turn 89 in August. This Lady Diana was also one of the last links (if not the actual last) to the glittering world of Edwardian high society and to the brilliant sons of "The Souls", who all perished in the First World War. She was born into a world of privilege as the daughter of the 8th Duke and Duchess of Rutland (though it was widely acknowledged that her real father was The Souls' resident lothario, Harry Cust), and her beauty and vivacity were apparent from a young age.
In fact, she was so remarkable, many hoped she would make a match with the Prince of Wales (the future Edward VIII), but Diana preferred the company of her own choosing: Raymond Asquith, Patrick Shaw-Stewart, Edward Horner, Sir Denis Anson and Duff Cooper, to name a few. These men, as well as Nancy Cunard, Iris Tree, and her own sisters Letty and Marjorie, to a lesser degree, made up a new generation The Souls, known as The (Corrupt) Coterie. In the years between George V's ascension and WWI, Diana and her friends ran wild through society, earning the censure of the older generation and newspapers of the day as they played, flirted, motored, and partied throughout the social seasons (but their rank and insularity protected them from true attack in the media). Diana's beauty was recognized long before she made her debut in 1911, and once she was actually of age, the press on both sides of the Atlantic went mad to describe her gowns, her companions, and her entertainments.
The sign of the party's end was heralded by the accidental drowning of Denis Anson in July during a barge party on the Thames and the outbreak of war a month later. The Coterie were momentarily checked by their separation, but when the male members returned to Blighty, it was almost as though they'd never left. Diana nursed in her mother's hospital, but annoyed the Sisters and other VADs with her inconsistent attendance and tendency to take off with friends. The party eventually ended, however, as each young man fell in battle: Percy "Perf" Wyndham in 1914, Charles Lister, Julian and Billy Grenfell in 1915, Edward Wyndham Tennant, Ego Charteris (Lord Elcho, her sister Letty's husband) and Raymond Asquith in 1916, and Edward Horner and Patrick Shaw-Stewart in 1917. By the war's end, only Duff Cooper survived, and they married–against her parent's opposition, but with the support of Ettie Desborough–in 1919.
From this time until the 1950s, Diana cultivated her fame and renown, acting in plays and silent films, impressing politicians and foreign dignitaries as her husband's hostess, and becoming muse to some of twentieth century Britain's greatest writers (Waugh, Mitford, Badnold). Her trilogy of memoirs, The Rainbow Comes and Goes (1958), The Lights of Common Day (1959), & Trumpets From The Steep (1960), further cemented her public image, and in the decades up til her death in 1986, she remained a vital and unstinting source of information for historians seeking to understand the rarefied world in which she lived. Some may call her selfish and snobbish, or flighty and unreliable, perhaps even flattered about her beauty and acting talent by sycophants, but she touched the lives of many people—whether for good or for bad—and helped to keep the spirit of her long-dead friends alive.
Further Reading:
Diana Cooper: The Biography of Lady Diana Cooper by Philip Ziegler A | K | N
The Perfect Summer: England 1911, Just Before the Storm by Juliet Nicolson
The Children of the Souls: A Tragedy of the First World War by Jeanne MacKenzie
Comments