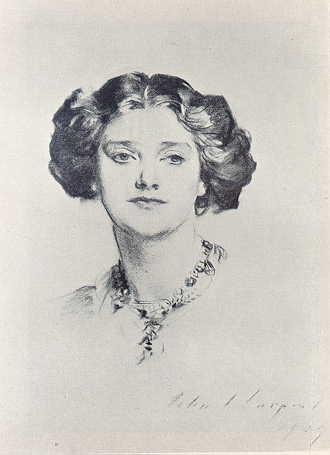 Lady Cynthia Asquith (1881-1960) was the daughter of the 11th Earl of Wemyss and the daughter-in-law of Prime Minister H. H. Asquith. In her memoirs, Remember and Be Glad (1952), she reflects upon her life as an aristocratic girl in Edwardian society.
---
Much nervous strain in my home life arose from the newly-installed telephone, a source of perpetual embarrassment. Its having only one extension placed me in a continual dilemma. Every time I wanted to ring up a friend I had to decide whether at that moment it would be more judicious to invade my father's sitting-room or the butler's bedroom, and if I needed privacy in a talk I had to go out to the nearest Post Office. Incoming calls were a problem too. Whenever Papa was at home he had the telephone switched through to his room, and as he intercepted every call, naturally he got very bored by being perpetually charged with messages for all the other inmates of the house. For instance one morning when he was feverishly anxious to consult his stockbroker, to whom he had just "got through", he was cut off by a strange woman's voice:
"Who's that speaking?" he barked, fuming with impatience.
"Hold on, my man, while I get a pencil and paper," a voice imperiously charged him, "and then tell me where it is Mr. Horniblower goes for his teeth." (Mr. Horniblower was Alfred the footman.)
You can imagine how much Papa's monopolising of the telephone complicated my life. Suppose he happened not to feel in the mood to give me some message, he was liable, no matter how wildly unsuitable the hour, just to bark down the mouthpiece "Cynthia's asleep." Sometimes he would even declare the wish no doubt being father to the thought that I had left London for good, thereby greatly upsetting some hostess who had just succeeded in balancing the number of girls and young men at her dinner-table.
Comments