FTC Disclaimer: the cookbook and the calendar were given to me for review purposes.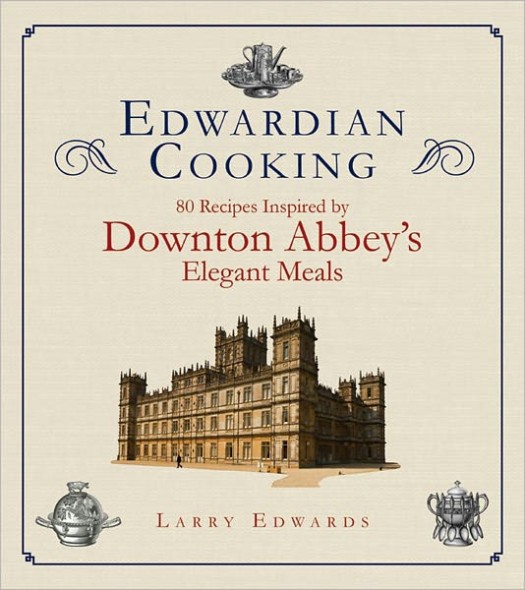 First up for Downton Friday, we have Larry Edwards's Edwardian Cooking: 80 Recipes Inspired by Downton Abbey's Elegant Meals. This is neatly bound, with a lovely dust jacket and pages filled with period illustrations of ingredients, cooking apparatuses, and utensils. The recipes range from tea sandwiches and cookies, to savouries and desserts, and to dinner dishes. Edwards' has a flair for creating delicious-sounding dishes, and manages to bring the spirit of Edwardian cooking (a mixture of plain English cooking and French-inspired dishes) to modern-day American palates. If you're looking for replicas of Mrs. Beeton, or even a mention of dishes cooked by Mrs. Patmore on the show, you won't really find them here. The only issues I have with the cookbook are the lack of photographs and the unexciting commentary (my teeth began to grate whenever Edwards went on and on about "abbeys"), both of which hampered my enjoyment as I read the book from cover to cover. Nevertheless, this is worth a glance for Downton fans who would like to try their hand at a fancy Edwardian-style dinner party.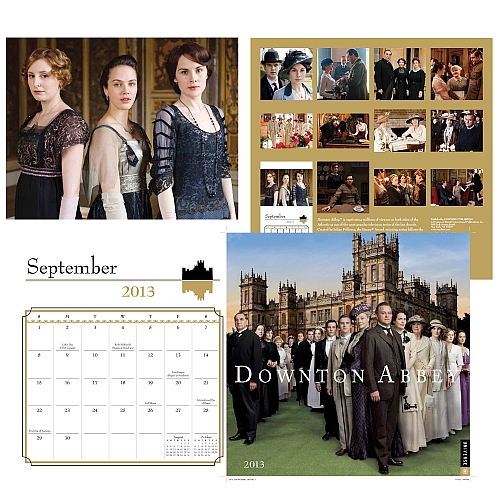 Next up, we have the official 2013 Calendar. Thankfully it begins in September 2012, so if you purchase it now, you don't have to wait for January 2013 to roll around. There's a nice mix of photos from S1 and S2 (including the Christmas special), and fittingly, Thomas and O'Brien mark the month of October. This is an excellent stocking stuffer or, even a little gift for yourself. If you purchase from PBS, all proceeds go directly to funding programs like Downton Abbey!
Lastly, I have two copies of the calendar to giveaway. Unfortunately, since the producers of this calendar only have the rights to sell this in North America, this giveaway is restricted to residents of the United States and Canada. Leave a comment below between now and Wednesday, October 31st, to be entered into the drawing.
Comments