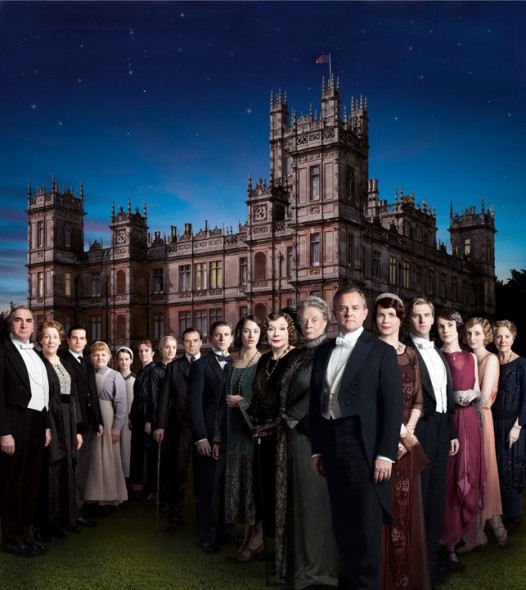 It seems fitting that news and official photos from series three roll out on the last week of my month-long celebration of Edwardian Promenade's fifth anniversary, isn't it?! ITV has finally lifted a bit of the embargo on news of the third series, and I present them to you all, so you don't have to go scrambling about the web. And don't forget to visit my Downton Abbey Portal for regular updates!
Description
As they face new challenges, the Crawley family and the servants who work for them remain inseparably interlinked. Throughout the great house new arrivals rattle the established hierarchies, and the lives of the inhabitants are as shaped by romance, ambition, desire, shocks and heartbreak as ever. The secure, serene and ordered world of Downton is rocked by passions below the surface and there are changes above and below stairs. The third series, set in 1920, sees the return of all the much-loved characters in the sumptuous setting of Downton Abbey.
Download the Press Pack HERE
[flickr-gallery mode="photoset" photoset="72157631316040272″]
Contest
This week's final Thursday giveaway includes a copy of Don'ts for Husbands and Dont's for Wives, a facsimile of a real book published in 1913, and a paperback copy of Anita Leslie's marvelous book of Edwardian gossip, The Marlborough House Set. Leave a comment below with your speculations about the upcoming series of Downton!
Comments