To the Edwardian man, the mustache was an affectation "the most flattering to the vanity of the young." With it, "the boy feels himself a man. It helps him to look old and the look of age is useful in business and inspires confidence. The youth of twenty one looks thirty with a mustache and without it he would look sixteen." However, the mustache was, in this socially-conscious society, the prerogative of the gentleman. Menservants were required to be clean-shaven, and in contrast to the ornate beards and mustaches worn by the officers of the day, which complemented their rank and age, subalterns and lesser ranks made do with much simpler styles.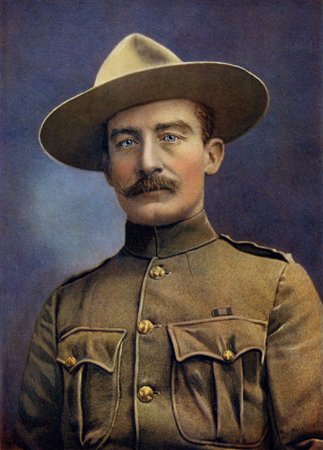 For an officer to shave his mustache would be treated like a breach of discipline and in the gentlemen's clubs of St James's, to appear with a naked upper lip was as unacceptable as forgetting to put on your trousers! The mustache also had its attractions for ladies. In the 1880s, Rudyard Kipling wrote of a woman who complained that being kissed by a man who did not wax his mustache was like eating an egg without salt. But a few men skirted this unspoken social edict, whether out of a preference for a clean-shaven face or an inability to grow the coveted thick, luxurious whiskers–as was the case of Winston Churchill, who gave up his struggle to grow one while Second Lieutenant in the Queen's Own Hussars.
These mustaches were pampered: they were trimmed, brushed, combed, dyed, and even curled up at the ends. Great gobs of wax were melted and then applied to the mustache to keep the curls intact. Everything from mustache curlers (left) to wax to snoods (that kept your mustache safe during the night) to modified mugs with a special pierced rim or little bars across known as "mustache lifters" were invented over the course of the nineteenth century to cultivate the requisite sartorial distinction associated with it.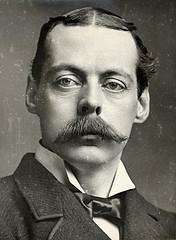 As with all modes and manners of fashion, a few difficulties attached itself to the otherwise elegant foible. For one thing, when steaming hot cups of coffee or tea were carried up to the mouth for sipping, the steam melted the wax and sent it drizzling down the chin, often streaked with dye, right into the cup along with the by then drooping mustache. Mustaches often became stained; a blond mustache soon became a dirty brown wherever the beverage was in frequent contact with the appendage. In 1830 there came a solution: the mustache cup.
Invented by an innovative Englishman, Harvey Adams, the mustache cup had a ledge, called a mustache guard, across the cup. The guard had one semicircular opening against the side of the cup. The pampered mustache rested safe and dry on the mustache guard sipping hot beverage through the opening. Early known as "Napoleons and saucers," due to the nickname used for mustaches and beards worn by many Englishmen at that time, the invention spread quickly across the Continent and onto America ,and soon every famous potter created his own version of this masculine tableware. A multiplicity of mustache cups were made by famous manufacturers as Meissen, Royal Crown Derby, Imari, Royal Bayreuth, Limoges and others. Cups were made for left-handed gentlemen but, left-handedness still commonly associated with evil or unluckiness, these cups were rarely manufactured.
Many of these were personalized with messages such as, "Forget Me Not," "A Present," and "Love the Giver." Sets of "His and Hers" cups soon followed, with His having the mustache guard. Wedding Sets became popular and some were engraved "Husband" and "Wife." Other designs included hand-painted portraits and figural decals; seasonal scenes featuring flora and fauna; dogs, horses, and deer; butterflies and exotic birds; strikingly beautiful geometric designs in bold colors; and roses, a Victorian favorite, appeared on many cups. Many mustache cups had lavish gold applied designs. Gilding was widely used, and the interiors of many cups gleam with gold.
Found in a variety of sizes, the largest holding almost a pint of beverage, and shapes, such as seashell, kettle, square, octagonal, hexagonal, some cups were footed and pedestaled, and had unusual handles-butterfly, open or closed fan, insect, rope, cherub, half-scissors and so on. They also came with a variety of accessories. With the exception of large mugs, steins, and possibly a few large kettle-shape cups, all mustache cups originally came with matching saucers. The earliest cups had deep saucers for sipping hot beverages. Later, saucers became more compatible with those currently in use. Mustache spoons (left), also known as etiquette spoons, first graced the tables of American homes. The earliest known mustache spoon was patented March 6, 1868 by Solon Ferrer of New York. These soup spoons, designed with a mustache guard, were helpful in keeping pieces of food from soiling the mustaches of many Victorian men.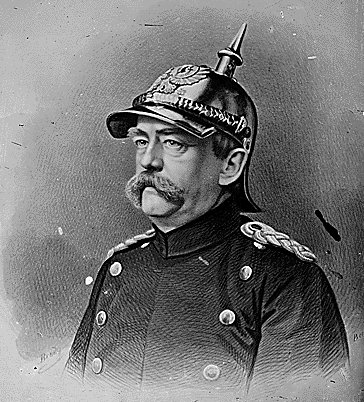 This distinctly Victorian idiosyncrasy–the mustache and the mustache cup–died a slow death when, during the Great War, the English military relieved its officers and men of the required mustache. The 1920s and '30s saw the mustache's further decline and with it, the mustache cup fell into relative obscurity, to be unearthed only by collectors of Victoriana. But oh what a time it was when the mustache was the height of masculinity, elegance and social station!
Further Reading:
Mustache Cups: Timeless Victorian Treasures by Pauline C. Peck and Glenn Erardi
Moustache by Roger Lax
Comments