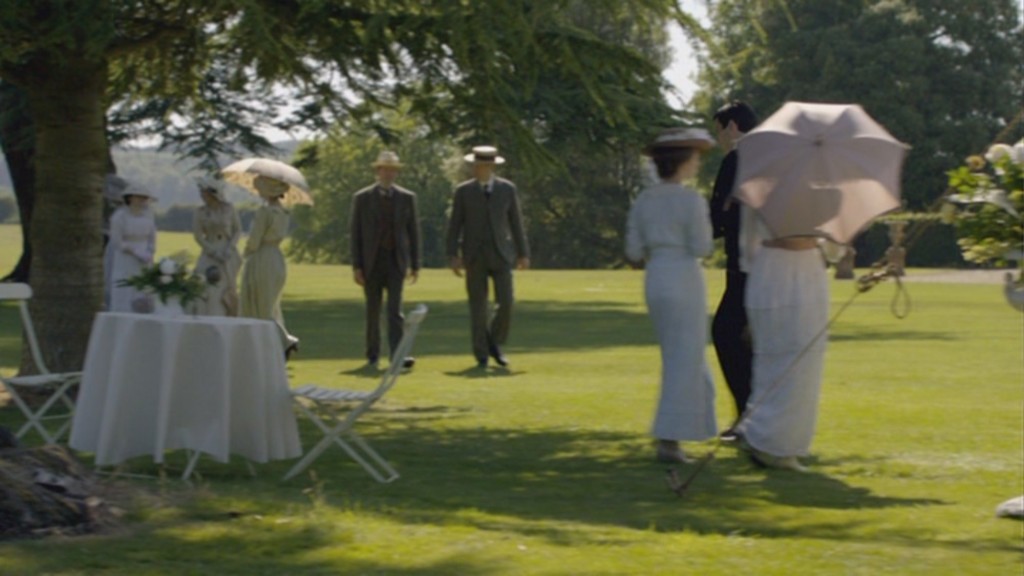 Garden parties were the easiest and most informal manner of entertaining. As part of the duty owed the county, it was expected that at least once a year, preferable in August or September, the beautiful grounds of the lord of the manor were opened for guests to roam about the park, row on the lake, play lawn tennis on the lawn, to wander through the winding paths, to admire the gardens, and saunter through the conservatories. If the sun were too strong, the reception rooms were opened for these guests, allowing them respite from the heat in the cool and elegant interiors of a castle or palace or house mostly closed off to strangers.
Invitations to a garden party were issued in the name of the hostess, and sent three weeks to a week in advance of the date. Rather than formal invitation cards, "At Home" cards were used, with the words "Tennis" or "Croquet" printed in the corner, with the date of the party written beneath the hostess's name, and the time above it. The arrangements for a garden party included a good supply of garden-chairs and seats placed on the lawn and about the grounds, rugs spread on the grass for sitting, and several sets of croquet provided for players. At large garden-parties, a band was necessary, and the band of the regiment quartered in the vicinity was frequently borrowed for the occasion.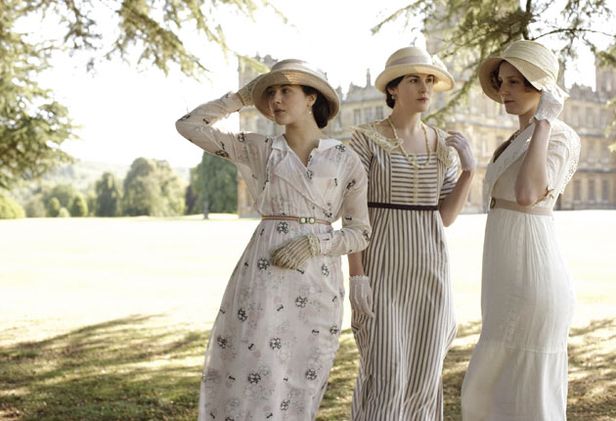 A typical garden party began at four, and unless dancing was specified, the party ended around seven or eight o'clock in the evening. When the guests arrived, they were conducted to the garden, where the hostess stood near the entrance or a tent, to receive her guests. The host or son of the house had a duty to starting tennis or croquet on the lawn, arranging the sets, scrounging up players, and directing the game. Cricket matches and golf were also popular amusements, but usually undertaken only if large fields or links were nearby. Since garden parties were open to guests from eight to eighty, the content of amusements varied from the aforementioned sports, to Punch-and-Judy for the children, impromptu musical performances in the drawing room or music room, to archery matches, and beyond.
Sometimes garden parties were combined with bazaars, flower shows, or public afternoon parties, but this was not common. Since the gathering was both informal and athletic in nature, afternoon dress was advised, and for ladies, the more delicate-looking gown, the better! At sunset guests adjourned to the house for a substantial supper, after which they drive home. If a dance ended the party, it was done under moonlight on the lawn, or in one of the tents, and the garden and grounds were sometimes illuminated by Chinese lanterns and small coloured lamps hung in festoons from the trees, which made the evening scene as "picturesque as that of the morning."
Sources:
Manners and Rules of Good Society by A Member of the Aristocracy
Etiquette of Good Society by Lady Colin Campbell
Comments