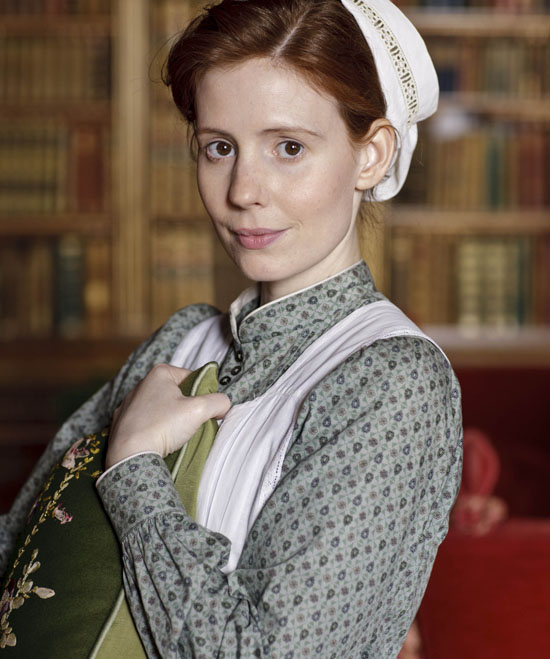 The eight-part series, to be screened later this year, continues to chart the lives and loves of the Crawley family and their retinue of servants but this time against the backdrop of the First World War. The bloody military conflict will lead to personal tragedy for both masters and servants alike and will mean life in the great house will never be the same again. It will also lead to the arrival of several dashing and eligible young officers who will break hearts and further complicate the tangled love lives of the three Crawley sisters.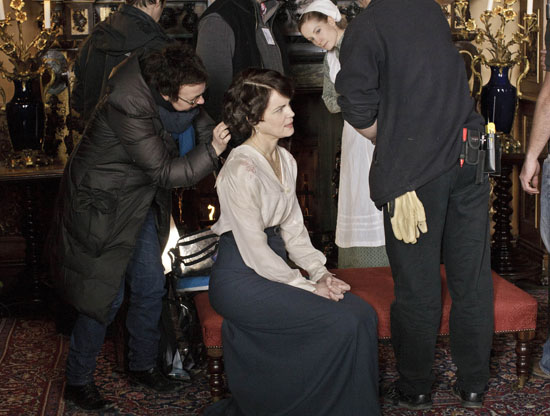 [S]ome sources close to the production say the new series will draw on events that actually took place at Highclere Castle, which became a military hospital between 1914 and 1916. The idea of turning Highclere into a hospital was the brainchild of Almina, fifth Countess of Carnarvon, a leading light of the Edwardian social scene who was keen to do her bit for the war effort. A source said: 'It wouldn't be right to say Downton becomes a military hospital but there are similarities between what happened at Highclere at what happens at Downton.'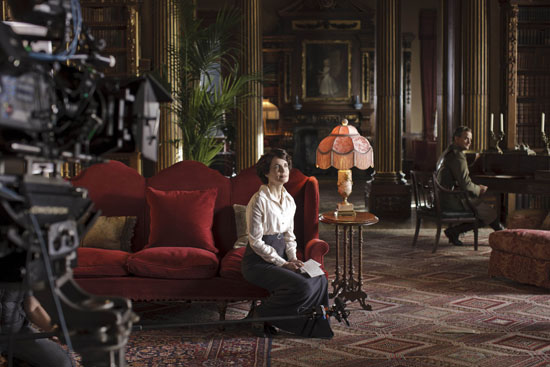 The Earl of Grantham, played by Hugh Bonneville, is called up along with many of his male servants from below stairs. New cast member Emmerdale star Amy Nuttall, who plays maid Ethel Parks, told of the excitement of her first days on set at the historic Highclere Castle in Berkshire.

She said: "When I glimpsed Highclere for the first time it was breathtaking. It's even more gorgeous and beautiful in real life. It's so big but the cameras make it look bigger still." Amy said everyone went out of their way to make her feel relaxed and welcome. "I was in the first scene of the first day of the shoot and I was working with Dame Maggie Smith. I couldn't believe it. It was Ethel's first day, as well as mine, so I could show my nerves, it's allowed." She was so nervous she set three alarm clocks. "I couldn't be late on my first day."

Behind the scenes, Elizabeth McGovern, who plays Lady Grantham, was snapped her hair checked before filming on the first day. And Lady Mary (Michelle Dockery, who the series may see finally get her man), makes her her own tea in a disposable cup, it seems.

[flickr-gallery mode="photoset" photoset="72157626218814676″]

Hugh Bonneville: 'New Downton script like unwrapping a Christmas present'

Sources – Photos: Digital Spy & The Telegraph, Text: Daily Mail (more on-set photos!) & Daily Express
The second series of Downton Abbey will air on ITV this fall. The official US airdate is January 8, 2012, on PBS.
Comments