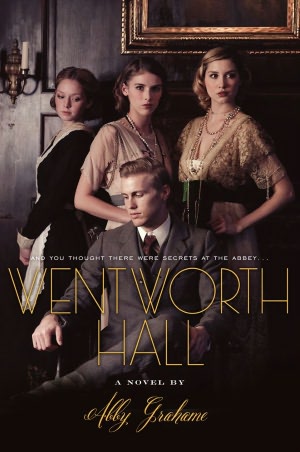 And you thought there were secrets in the Abbey . . .

The Darlington family of Wentworth Hall, an elite British family, fills their time by caring for their extensive estate, and looking over their shoulders as they struggle to keep up an elaborate charade to hide their scandalous secrets of illicit romances, and bitter betrayals.

Wentworth Hall is a lush historical novel by debut author Abby Grahame, which is spot-on perfect for fans of Downton Abbey!
Read an excerpt: http://www.scribd.com/doc/88290355/Wentworth-Hall-Excerpt
Keep your secrets safe with this Wentworth Hall prize pack!
One winner from Edwardian Promenade will receive a vintage diary and copy of Wentworth Hall!
Prize courtesy of Simon & Schuster
Contest open to US residents only
Closes Friday, April 27 at 12 AM EST

Comments