For the wealthy and socially aspiring Edwardians, life in London, according to Alastair Service, was often hard work to get idle pleasure. During the season, society descended upon London for three months of socializing, networking, sport, pleasure, and otherwise strengthening ties between families and acquaintances. With so many aristocrats and moneyed people taking part in the social whirl, town houses were in big demand whether they could be built, purchased, or let for the duration of the season.
A few peers were in possession of large houses (Devonshire House, Spencer House, Stafford House, Londonderry House, etc), but most of society made do with elegant town mansions on or around the Grosvenor Estate in Mayfair in neo-Georgian, neo-Flemish, or neo-Elizabethan styles designed by such architects as Sir Ernest George, H. O. Cresswell. Detmar Blow and Fernand Billery, Eustace Balfour and Thackeray Turner, Sir Robert Edis, and various members of the Wimperis family. Though the return of the Liberal Government in 1906 slowed the flurry of building, many of the small Georgian houses in the area were demolished and rebuilt with Edwardian splendor between the years 1911 and 1913.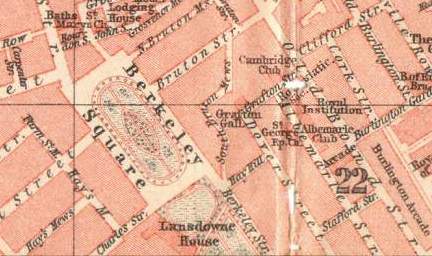 The town mansion profiled in this piece was designed by Ernest George and his partner Alfred Yeates on Charles Street, off Berkeley Square. Based on the floor plan, the house was constructed mostly for reception purposes, with the obviously less important bedrooms for the owners and maids' reached by a secondary staircase (not shown) to the second and third floors. The house boasted up-to-date fixtures, with electricity throughout the entire house, a serving lift, and speaking tubes for the owners to speak with the servants.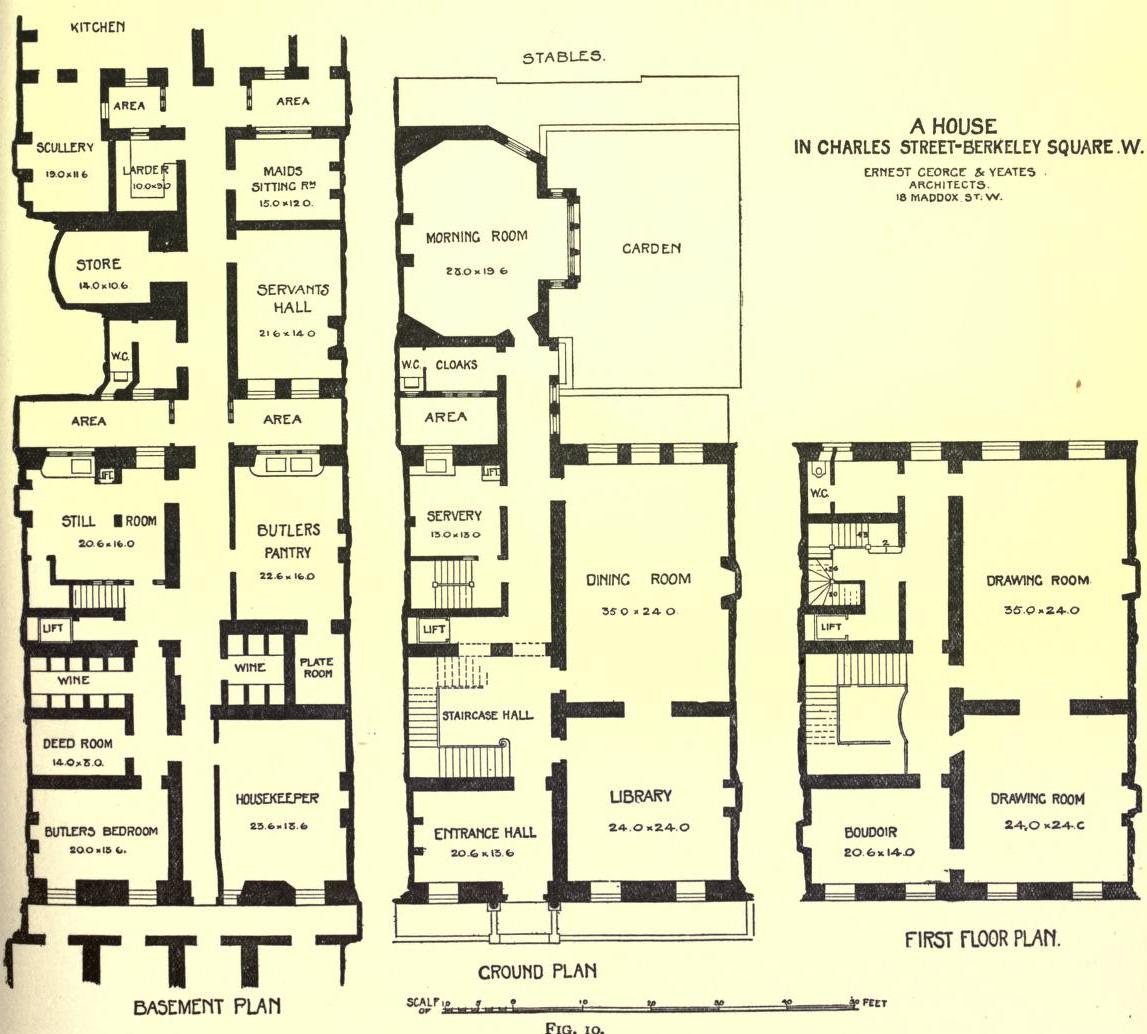 Comments