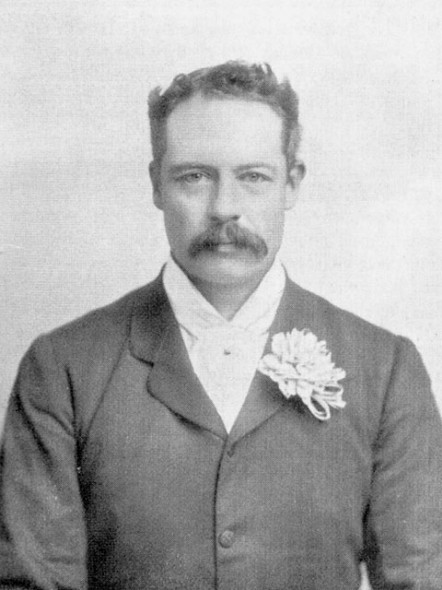 At 6'5, William Grenfell (cr. Baron Desborough in 1905) towered above men of the Edwardian era. He was also the ultimate sportsman: rowing, mountaineering, swimming, fishing and big-game hunting, as well as indulging in fencing, cricket, and lawn tennis. He was also president of president of the Oxford University Boat Club, the Athletic Club, the Bartitsu Club, the Amateur Fencing Association, Marylebone Cricket Club, and the Lawn Tennis Association. His most lasting contribution to the sporting world was to bring the Olympics to London in 1908. In recognition of his contribution, his home at Taplow Court–which is presently owned by SGI-UK (Soka Gakkai International) National Centre–has created an exhibition celebrating his sporting legacy.
An exhibition celebrating Lord Desborough, the owner of Taplow Court 1866 to 1945, known as 'the best all-round sportsman' of his time and President of the 1908 Olympics, is staged at Taplow Court on twelve Sunday afternoons from 15th April through to 16th September 2012 (9th September National Heritage Day ).

The displays will feature paintings, sculpture, posters, photographs, sporting equipment, medals and trophies and an erupting volcano!

Hands-on activities, audio-visual displays, an outdoor trail and role-play sessions will enable visitors of all ages, to tread in the footsteps of Lord Desborough, his associates and athletes who challenged themselves, who won and lost, making history in London in 1908 and pioneering the modern Olympic movement.

It is hoped that many local people will come and learn about this early Olympian who had lived in their midst – a modest, generous man who gave of the utmost and inspired others to be the best they could be.

SGI-UK feels an affinity with Lord Desborough – because he created friendship, harmony and goodwill, and believed sport could be a potent force in fostering peace amongst nations.
Learn more about Lord Desborough and Taplow Court and the opening dates for the exhibition.
Comments