Hi! My name is Lydia San Andres and I write historical romance set in 1911, in a fictional island in the Spanish Caribbean. Why a fictional island? Well…
As you probably know if you've been reading Jennifer Hallock's posts on New Imperialism, the early 20th century saw the global expansion of U.S. power in the occupation of territories in the Pacific and Latin America, under the guise of political altruism. Claiming to seek the political stabilization of neighboring, the United States hoped to extend a "civilizing" influence over Latin America by diffusing American values and customs in order to facilitate investment by U.S. corporations.
The islands of Puerto Rico and Cuba were the first to fall under U.S. rule, as a result of the Spanish-American war that took place towards the end of the 19th century. During the next fifteen years, Mexico, Nicaragua, Panama and Haiti suffered interventions at the hands of the U.S. Government.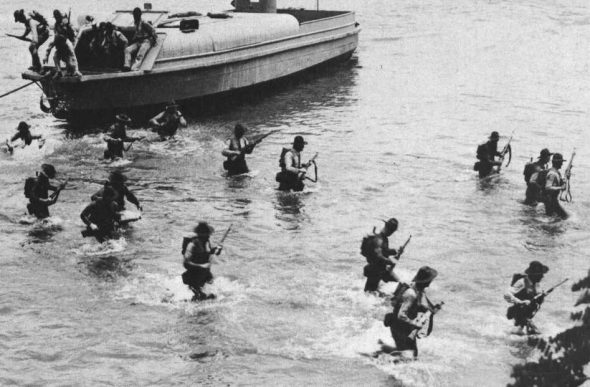 The Dominican Republic was occupied in 1916 as the U.S. government claimed to be interested in protecting Americans and other foreigners from the revolutions that had plagued the country for at least a decade. Their true motivation lay mainly in securing American banking and investment interests, as well as preventing European expansion in the Caribbean, fearing, in particular, that if Germany were to gain a foothold in the Caribbean, it would result in the establishment of naval bases far too close to U.S. territory. Which was clearly not a pretext even though the U.S. troops remained in both Haiti and the Dominican Republic well after the end of WWI.
Meanwhile, in a speech made by President Wilson in 1916, he claimed that "It shall not lie with the American people to dictate to another what their government shall be." Obviously, Wilson was the type to practice what he preached.
The U.S. policy of interventionism would continue until the FDR administration with the implementation of the Good Neighbor Policy and Roosevelt's announcement that "the definite policy of the United States from now on is one opposed to armed intervention." This policy would hold forever—or, um, at least until the advent of the Cold War.
The island in which my romances take place has so far gone untouched by U.S. interventionism (mostly because it's fictional!) but it will not completely avoid dealing with United States' expanding economic interests as the series goes on…
—
If you'd like to read more about the 1916 Occupation of the Dominican Republic, the 100th anniversary of which was commemorated this year, read this fascinating article by Lorgia García-Peña.
And if you'd like to know more about my books, A Summer for Scandal and The Infamous Miss Rodriguez, please visit my website or join me on twitter!
Comments