One thing I anticipate about Downton Abbey's third series? The lovely 1920s lingerie.
Corsets haven't been entirely banished, but gone are the layers of Edwardian undergarments and in with the step-in, or envelope chemise, the brassiere and bralette, tap pants, knickers, teddies, and camisoles.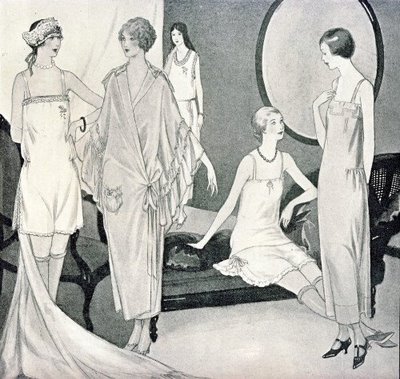 In response, I've put together an Etsy treasury of 1920s lingerie that will inspire and delight!
Further Reading:
Hidden from View – 1920s Lingerie
The 1920's Silhouette
1920s lingerie: the step-in
1914-1920, Towards Dress Reform
Comments