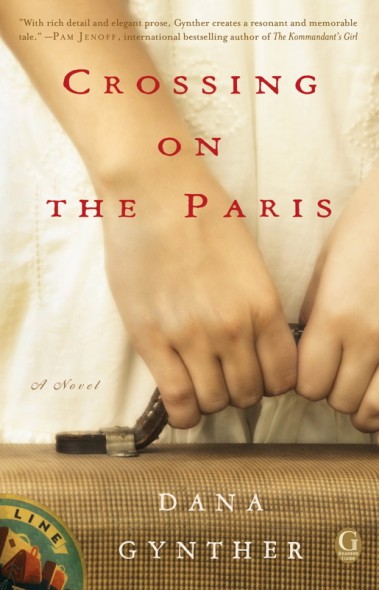 Downton Abbey meets Titanic in this sweeping historical novel about three women of different generations and classes, whose lives intersect on a majestic ocean liner traveling from Paris to New York in the wake of World War I.

The year is 1921. Three women set out on the impressive Paris ocean liner on a journey from Paris to New York.
Julie Vernet is a young French woman from a working class family who has just gotten her first job as a crew worker on the ship. Escaping her small town and the memory of war, she longs for adventure on the high seas…
Constance Stone is a young American wife and mother who has traveled to Paris to rescue her bohemian sister, Faith, who steadfastly refuses to return to America and settle down. Constance returns home to New York, having failed at the duty her father asked of her…
Vera Sinclair, a rich, ex-patriate American is leaving France after thirty-one years to live out her remaining time home in America. Over the course of the transatlantic voyage, she reflects on her colorful life and looks forward to a quiet retirement. While each of these women come from different walks of life, their paths cross while at sea in a series of chance encounters. The powerful impact these disparate lives have on one another make for a magnificent and unforgettable read.
Dana Gynther was raised in St Louis, Missouri and Auburn, Alabama. She has a BA from the University of Alabama in Political Science and French and an MA in French Literature. She has lived in France and currently lives in Valencia, Spain, where both she and her husband Carlos are teachers and translators. They have two daughters, Claudia and Lucia. Crossing on the Paris is her first novel. Visit her official website. Crossing on the Paris is available for Pre-Order.
The giveaway of two copies of Gynther's novel, which is sponsored by Simon & Schuster, is open to US residents only. Leave a comment below to be entered into the drawing!
Comments