The life of a Parisian élégante is far from being an idle one; it is, on the contrary, a prodigiously active and frightfully exhausting life, which no one can lead with success who is not endowed with executive ability and great nervous endurance.
The cares of the toilette, the daily succession of visits, receptions and fetes, the theatres, the flower and picture shows, races, lectures, attendance at church, with many other duties and pleasures, form a cycle absorbing every hour and moment of this rushing, fluttering, froufroutante existence.
In short, a Parisian woman of fashion lives in a perpetual whirl, which allows her no graceful intervals of leisure in which to retire within herself and indulge in dreams arid reverie. Dress alone constitutes an intolerable tyranny—one, however, to which she slavishly submits. The morning toilette, to begin with, involves the torment of the hairdresser and the manicure, and for many the torment of "making up" the complexion, of massage of the head at intervals (a long and fatiguing process), and of face-massage for her who trembles at the sight of her first wrinkle.
— The Colour of Paris: Historic, Personal & Local by Lucien Descaves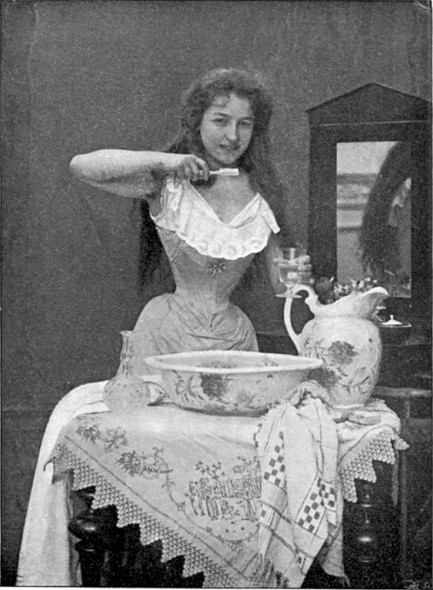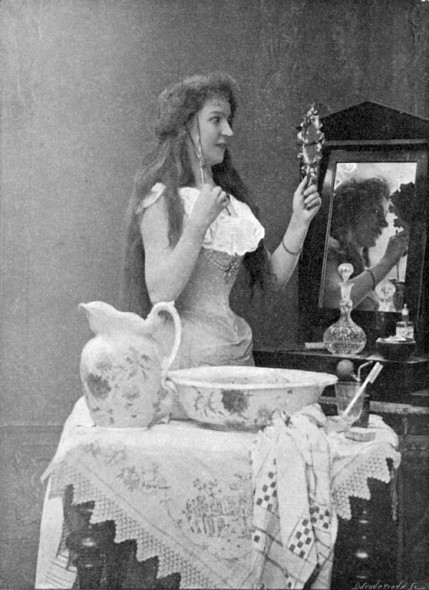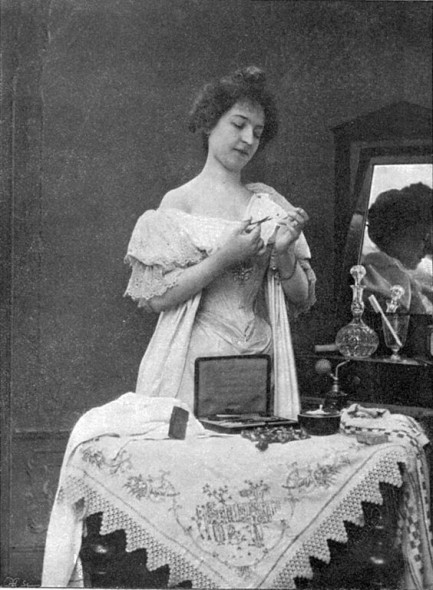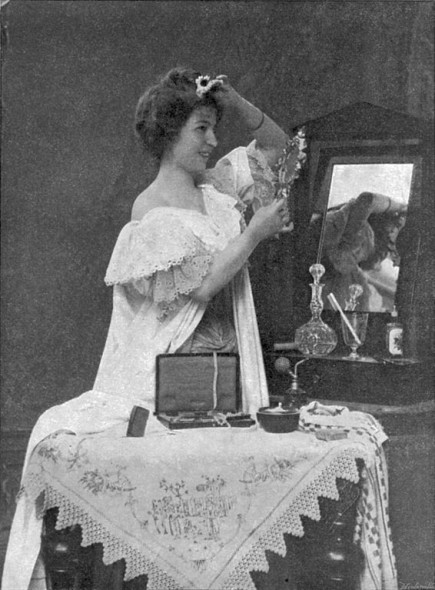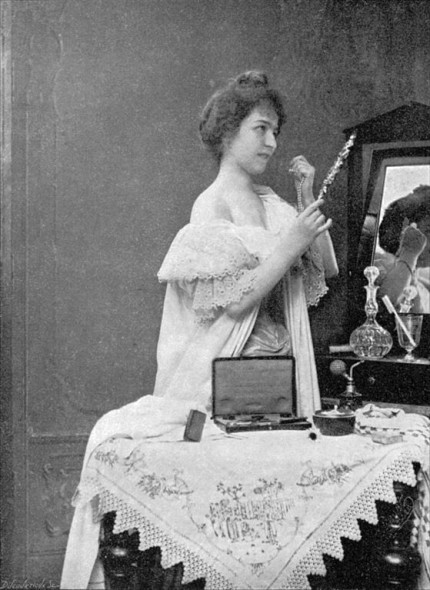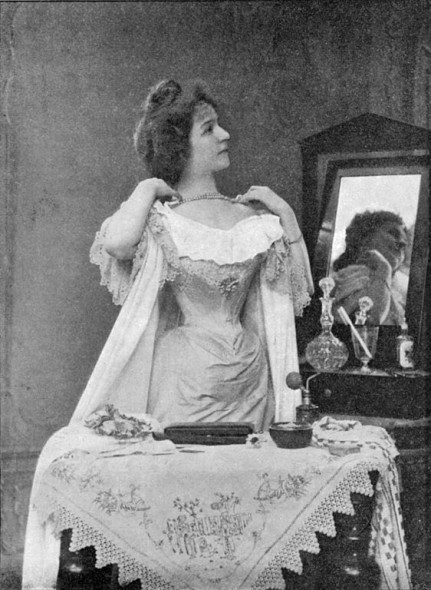 — Photos from German periodical, Das Album, April 1899 (via Wikimedia Commons)
Comments