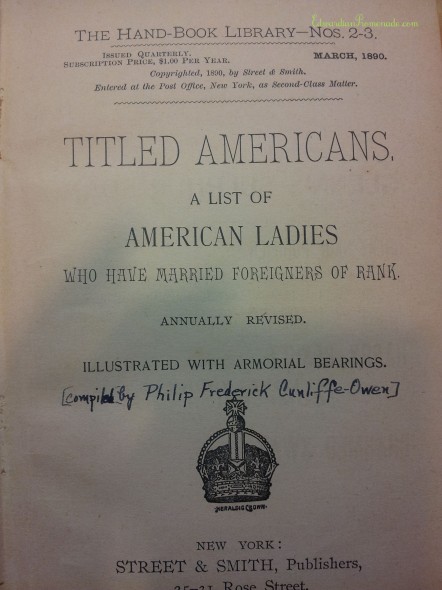 The American Heiress is one of my favorite topics to cover when speaking about the Edwardian Era–and an American heiress is the heroine of my latest book!–so I was ecstatic when I finally tracked down a copy of the almost mythical quarterly periodical, Titled Americans. In this slim book is a list of all American heiresses who wed titled Europeans, as well as a "stud book" of elgible unmarried peers and aristocrats (with a strong emphasis on the British aristocracy), their professions, their estates, and their incomes. You can imagine how many social-climbing Americans poured over this magazine every year, plotting their assault on impoverished European aristocrats and laying siege to any who showed a hint of (financial) weakness. Below you will find a few entries I photographed specifically for you all! Click on the photos for their full size.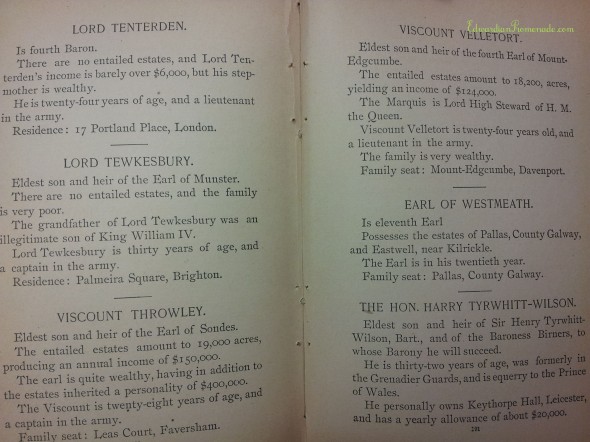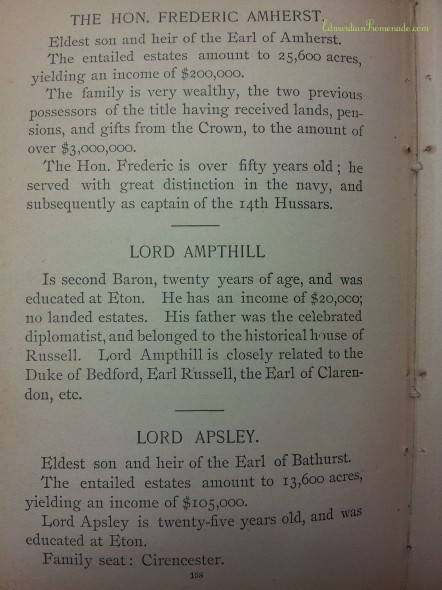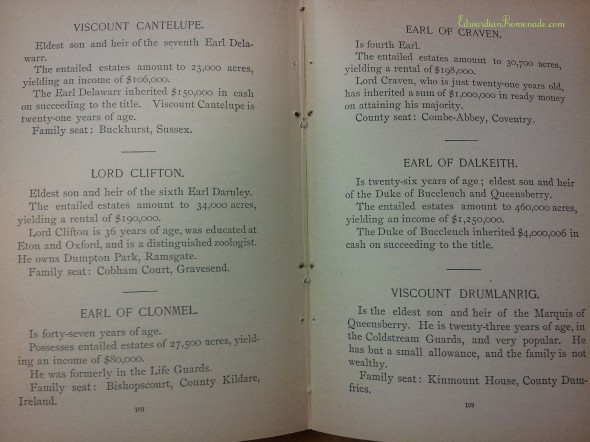 Get your own copy of Titled Americans, 1890: The Real Heiresses' Guide to Marrying an Aristocrat!
And now for the giveaway! Shire Publications sent two darling hardcover fascimiles of The Gentlemen's Letter Writer (originally published in 1890) and Complete Etiquette for Ladies (originally published in 1876). Both books were published to help the rising middle classes and nouveaux riches navigate the social niceties of staying in hotels, courtships and social calls, as well as how to write the perfect letter to one's solicitor or the headmaster of your son's public school. One person will win both copies, so leave a comment below to enter! The contest will close August 10th at 7 PM PST.
Comments