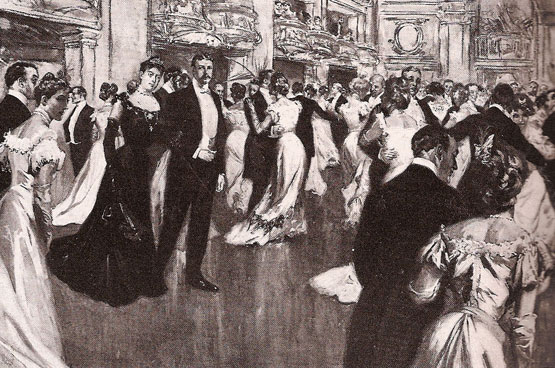 What Is It About?
At long last, Julian Fellowes's original period drama set during the Gilded Age will premiere on HBO, January 24, 2022. The Gilded Age is set in 1882, against the backdrop of New York City's transformation into the center of arts, culture, technology, finance, and high society. When Marian Brook moves to New York City from rural Pennsyvlania after the death of her father, she is plunged into the world of Knickerbockers (old money) and the burgeoning "400 (new money)," as well as the incredibly diverse population of New York City.
CAST
Main Characters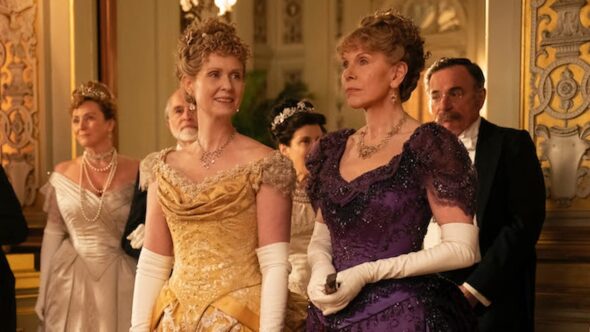 Christine Baranski as Agnes van Rhijn – Agnes is a proud and stubborn aristocrat who will never accept that the world has changed, and that ancient values are being replaced by new ones. She found herself penniless as her parents' fortune was foundering, but she managed to catch a husband just in time. Now a widow, Agnes still has her son Oscar, whom she worships, but her worship is not returned.
Cynthia Nixon as Ada Brook – Unlike her sister Agnes, Ada never found a husband and was forced to rely on her sister's charity. She is not naturally confrontational, but she is capable of standing up for what she believes.
Carrie Coon as Bertha Russell – Bertha comes from the ordinary middle-class. She backed her instincts when she set out to catch her husband George, the son of a merchant family who has proved to be a financial genius. She is determined to use her money and position to break into a society that resists change at every turn.
Morgan Spector as George Russell – A classic robber baron of his own time, Russell is pleasant enough in company. He's fond of his wife and his children, but utterly ruthless in business. He has already acquired millions and many more will follow. In every challenge, George must win.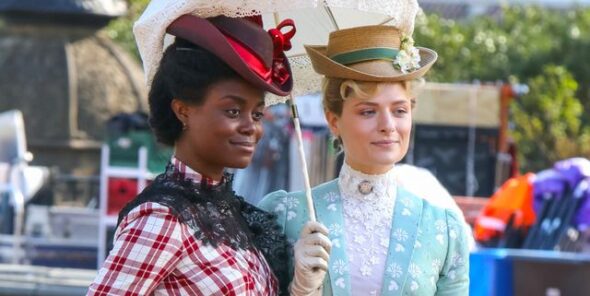 Denée Benton as Peggy Scott – Is a young, ambitious, writer. She was raised in New York and educated at the prestigious Institute for Colored Youth in Philadelphia. We meet Peggy at a crossroads. She's haunted by her past and lingering questions that's she unable to find answers to, so she chooses to leave Pennsylvania and return home. When she meets Marian both women are seeking a fresh start, and form an unlikely friendship as they begin this next chapter of their lives in New York. But Peggy's secret will eventually be revealed, causing a tectonic shift in her world.
Louisa Jacobson as Marian Brook – Our principal heroine. Lovely and strong. Born to an old Pennsylvania family, but her father has left her without a penny. In one way, Marian knows that her probable fate will be to marry as well as she can and survive, but she wants more than this. She is curtailed by the rules of her time, but there is a modern streak in her, too. She wants to do something with her life. She wants to be fulfilled. She moves from Doylestown to New York City after her father dies to live with her estranged aunts, Agnes van Rhijn and Ada Brook.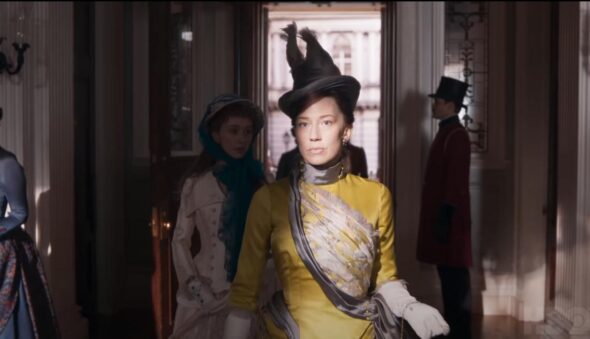 Taissa Farmiga as Gladys Russell – A classic, innocent and lovely child of the rich who doesn't want a governess or for her mother to treat her as a child anymore—she yearns to be out in society meeting suitable young men. She doesn't really know how her father made his money, and she doesn't much care, but she is used to it and wouldn't know what to do without it. She has an independent streak, but her defiance is no match for her mama. Her mother uses her as a tool for her own ambition and forces her toward socially advantageous situations.
Blake Ritson as Oscar Van Rhijn – Agnes van Rhijn's charismatic son. He's decided it's time to settle down and has become obsessed with money while on the lookout for a serious heiress who will allow him to live, as he would put it, properly. Smart, attractive, poised, charming and mischievous, he enjoys witty banter. He is one of the few who will stand up to his mother and will not listen to his mother's advice which will cause her a good deal of frustration.
Simon Jones as Bannister – An English immigrant the van Rhijn's butler joined the household a year before the death of Mr van Rhijn and so, for the old lady, he is a link with her own past. He likes to give the impression that he is immensely grand, and keeps a watchful eye over the rest of the staff.
Harry Richardson as Larry Russell – Appealing and good natured with an easy charm, Larry is a recent Harvard university graduate eager to make his way in the world. Above all, Larry is his mother's child, her Achilles' heel, the one person she loves without limit and he loves her as well. He is protective of his little sister, Gladys, and like her he is a classic child of the rich. He thinks he doesn't care about money, because he has always had plenty of it.
Thomas Cocquerel as Tom Raikes – Tom is a sensible young lawyer from Doylestown, PA. He's been a solitary and career-driven practical man but is smitten when he meets Marian, his late client's orphaned daughter. He relocates to New York City in pursuit of a relationship with Marian. Tom understands that Marian's aunts are very conservative and he's careful not to overstep any boundaries along the way. He'll put up a fight to get what he wants, but he's an appealing, charming gentleman above all else.
Jack Gilpin as Church – Church is the Russell family's butler. He is American, from a dismal background, but evades his past by excelling at his job. He has no time for nonsense in the workplace due to his attention and care for his job. Above all, he's Bertha's ally and he intends to stay reasonably true to her every step of the way, unlike her own maid.
Historical Characters
Donna Murphy as Mrs. Astor – imperious and commanding, Mrs. Astor is the most prominent American socialite of the time. As the chief gatekeeper standing in the way of the Russell family's acceptance into New York society, Mrs. Astor's approval is something that Bertha Russell is willing to achieve at any cost.
Amy Forsyth as Caroline "Carrie" Astor – Carrie Astor is the handsome daughter of one of the most powerful women in New York City and her mother's status often disrupts the ease with which Carrie would prefer to live her life as one of the most popular young women in town.
Nathan Lane as Ward McAllister – is chiefly remembered now as the inventor of the phrase, "the four hundred." This was the number of people who were worth bothering with in New York society. McAllister serves as Mrs. Astor's right-hand man and his chief business and pleasure in life is help her guard the gates to High Society. He has a great deal to offer Bertha Russell in the way of opening doors if she can enlist his help. Luckily, he has a soft spot for wealth and ostentation, which she can supply in spades.
Sullivan Jones as T. Thomas Fortune – He was born into slavery in Florida. As a child he witnessed the terror of the Ku Klux Klan that fueled his activism as an adult. He had some formal education at Howard University and practical education as a printer's assistant. In the early 1880's Fortune became an influential member of the Black intellectual community in New York as an activist, orator, journalist, writer, editor and publisher of The New York Globe and other papers. Through Fortune we are invited into the elite world of the Black press where he meets Peggy Scott. Fortune recognizes her talent and hires her to write for The Globe. Fortune is not averse to conflict, questioning authority and breaking the rules in both his personal and professional life.
Linda Emond as Clara Barton – was a pioneering nurse, who founded the American Red Cross. She was a champion of women's education, as well. and, during the Civil War she was known as the "Florence Nightingale of America." She assisted the Grand Duchess of Baden in founding military hospitals during the Franco-Prussian War of 1870, when she became involved with the Red Cross, and she determined that there would be an American branch, opening her first local society in Dansville in 1881. She also became interested in women's suffrage, and racial equality, a comparatively new idea for her generation. Her name, on schools, on streets, on buildings, is to be found all over the United States.
The Official Trailer
Comments