From the Everywoman's Encyclopaedia, volume 4: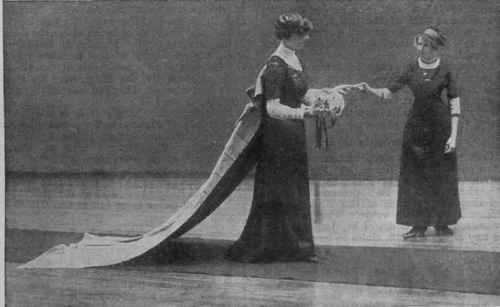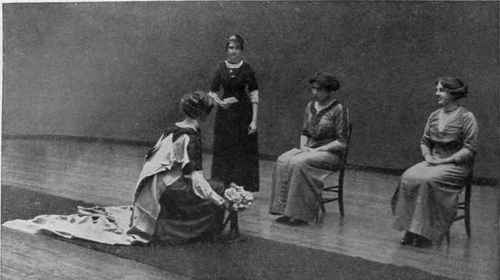 In the first place, a Court curtsey is much lower than an ordinary curtsey, and quite different to the curtsey in a minuet or gavotte, where the front foot is extended.

A Court curtsey is always made on the right foot. The learner should practise standing with her feet slightly apart, then move the left foot sideways and a little forward. Next draw it gradually round with a circular movement till it is behind the right foot, but not touching it, and resting on the toe only.

Then bend both knees, sinking gradually towards the ground, and bending the head slightly forward. The greater part of the weight is on the right foot when bending down, and is transferred to the left foot on rising.

This is done slowly when the learner has bent down as far as possible. The body draws back a little towards the left foot, which bears all the weight, so that the right foot is perfectly free to start a second curtsey or to walk on.

This curtsey should be practised carefully and slowly till it can be made without jerks either when sinking or rising. And the learner must be careful not to stoop forward from the waist when doing it, but only to incline her head gracefully as her knees bend.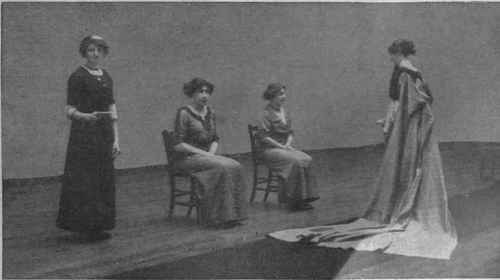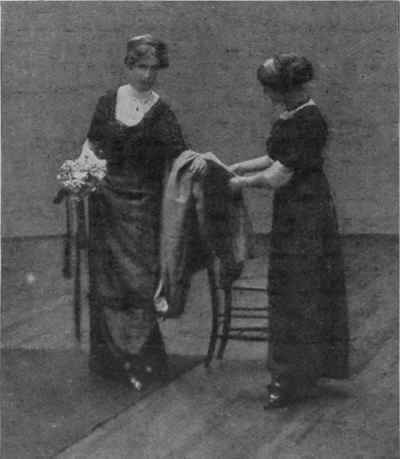 Do you think you could master the court curtsey?
Comments