From the end of Reconstruction until the Great War, Washington was the center of the black aristocracy. Nowhere else in the United States possessed such a concentration of "old families," not merely from the District and nearby Maryland and Virginia, but from throughout the country, whose emphasis on family background, good breeding, occupation, respectability, and color bound them into an exclusive, elite group. Upper-class blacks from Philadelphia, Boston, New Orleans and other places gravitated to Washington D.C. in sizable numbers due to its educational and cultural opportunities, the availability of jobs on par with their education, and the presence of a black social group that shared their values, tastes and self-perceptions.
The "black 400" of Washington consisted of fewer than a hundred families out of a black population of 75,000 in 1900, and centered around the family of Blanche K. Bruce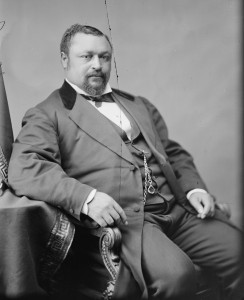 , an ex-slave and former Mississippi Senator who served in Congress from 1875 to 1881. Bruce who was also the first Black American to serve a full term in the U.S. Senate. Born in Virginia to a black woman and a white man, who may have been their master, Bruce was fortunate in that his master took an interest in Bruce, thereby he was permitting Bruce to share lessons with the master's son. In later years, Bruce shared that his life as a slave in Virginia, and later in Mississippi and Missouri, was in fact no different from that of his white peers. In 1850, Bruce moved to Missouri after becoming a printer's apprentice and from there he escaped to Kansas and declared his freedom. After the Union Army rejected his application to fight in the Civil War, Bruce taught school and attended Oberlin College in Ohio for two years and from there, he went to work as a steamboat porter on the Mississippi River. In 1864, he moved to Hannibal, Missouri, where he established a school for blacks.
During Reconstruction, Bruce became a wealthy landowner in the Mississippi Delta. He was appointed to the positions of Tallahatchie County registrar of voters and tax assessor before winning an election for sheriff in Bolivar County. He later was elected to other county positions, including tax collector and supervisor of education, while he also edited a local newspaper. He rose rapidly in Republican Party ranks and was elected to the U.S. Senate in 1874. Bruce's arrival in Washington aroused much comment: he was relatively young, cultured and handsome. Even those who resented his presence in Congress could not find fault with his innate dignity, elegant manners and shrewd political judgment. When he married Josephine Beall Willson of Philadelphia in 1878, they set Washington society–both black and white–ablaze, most noticeably because Josephine Bruce was very light-skinned, wealthy, very highly educated and beautiful. During Bruce's residence in the District, he and Josephine entertained lavishly, taking as full a part in official Washington society as possible. The Bruces, along with other prominent black Washingtonians such as Hiram Rhodes Revels, P.B.S. Pinchback, Josiah Settle, Robert Harlan, Norris Wright Cuney, etc, directly challenged notions about black Americans during that period.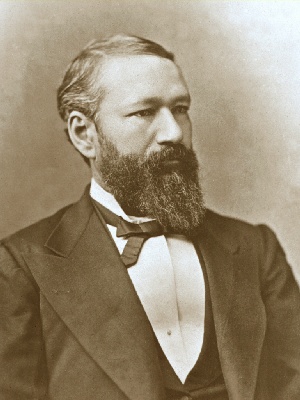 In addition to the Bruces, the colored aristocracy of the nation's capital included the Cooks, Wormleys, Syphaxes, Shadds, Franciss, Grays, Terrells, Grimkés, Pinchbacks, Purvises, Cardozos, Menards, McKinlays, Douglasses, Murrays, and especially families associated with Howard University. Each family possessed "a background of accomplishment" and positions of considerable influence within the District power structure. With the economic resources of physicians, public-school teachers and administrators, attorneys, government employees, popular caterers and certain businessmen, Howard University faculty, and others within the colored aristocracy, many possessed wealth beyond comprehension for the majority of black Americans at that time. According to an observer in 1895, the wealthiest blacks were John F. Cook ($200,000), Blanche K. Bruce ($150,000), W.A.A. Wormley ($115,000), P.B.S. Pinchback ($90,000)